This help article applies if you are trying to import a listing by following these steps:
Log in to your Pro Agent Solutions account and go to LISTINGS>>IMPORT NEW LISTING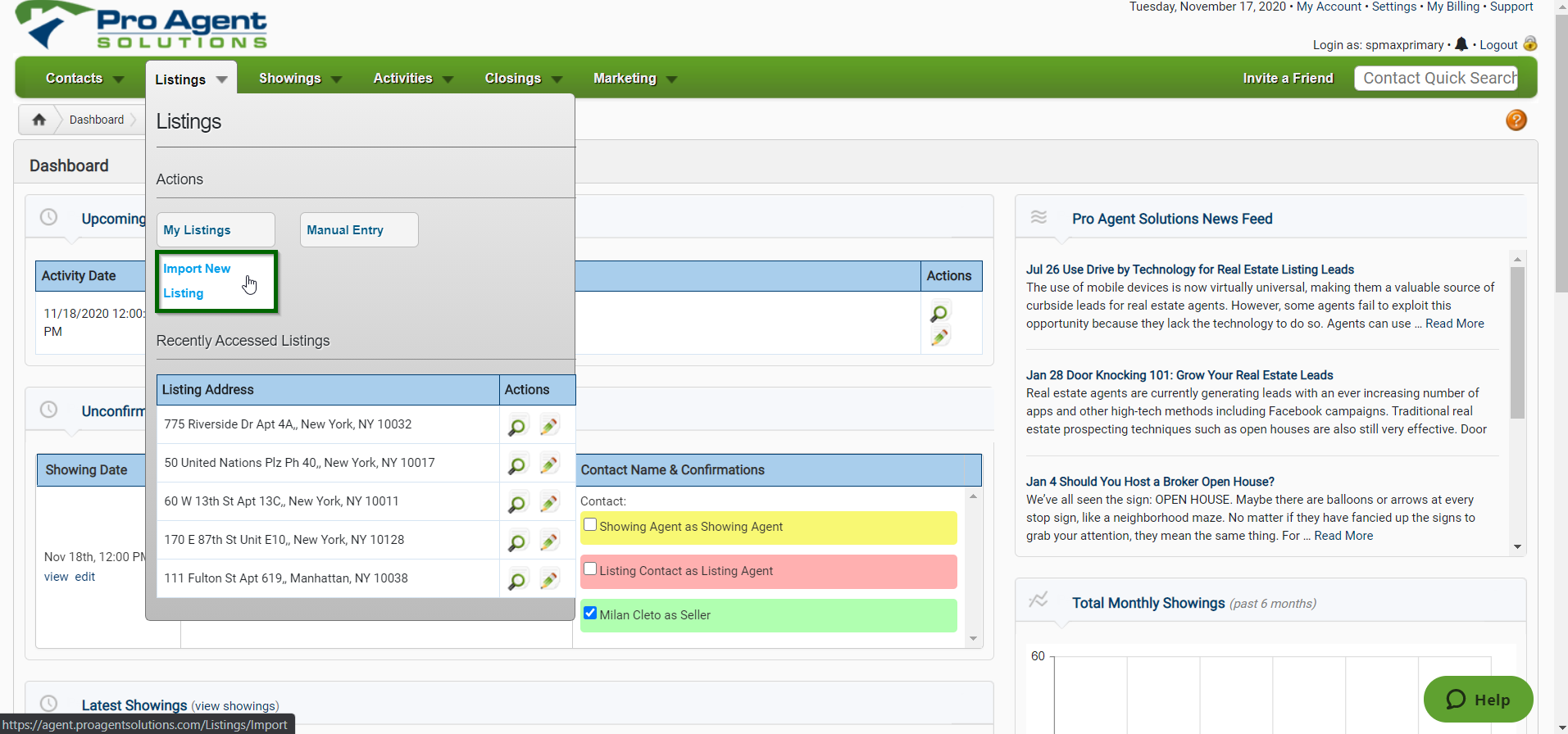 Enter the MLS# for the Listing, as well as any applicable Contacts and the Lockbox Number, then click FIND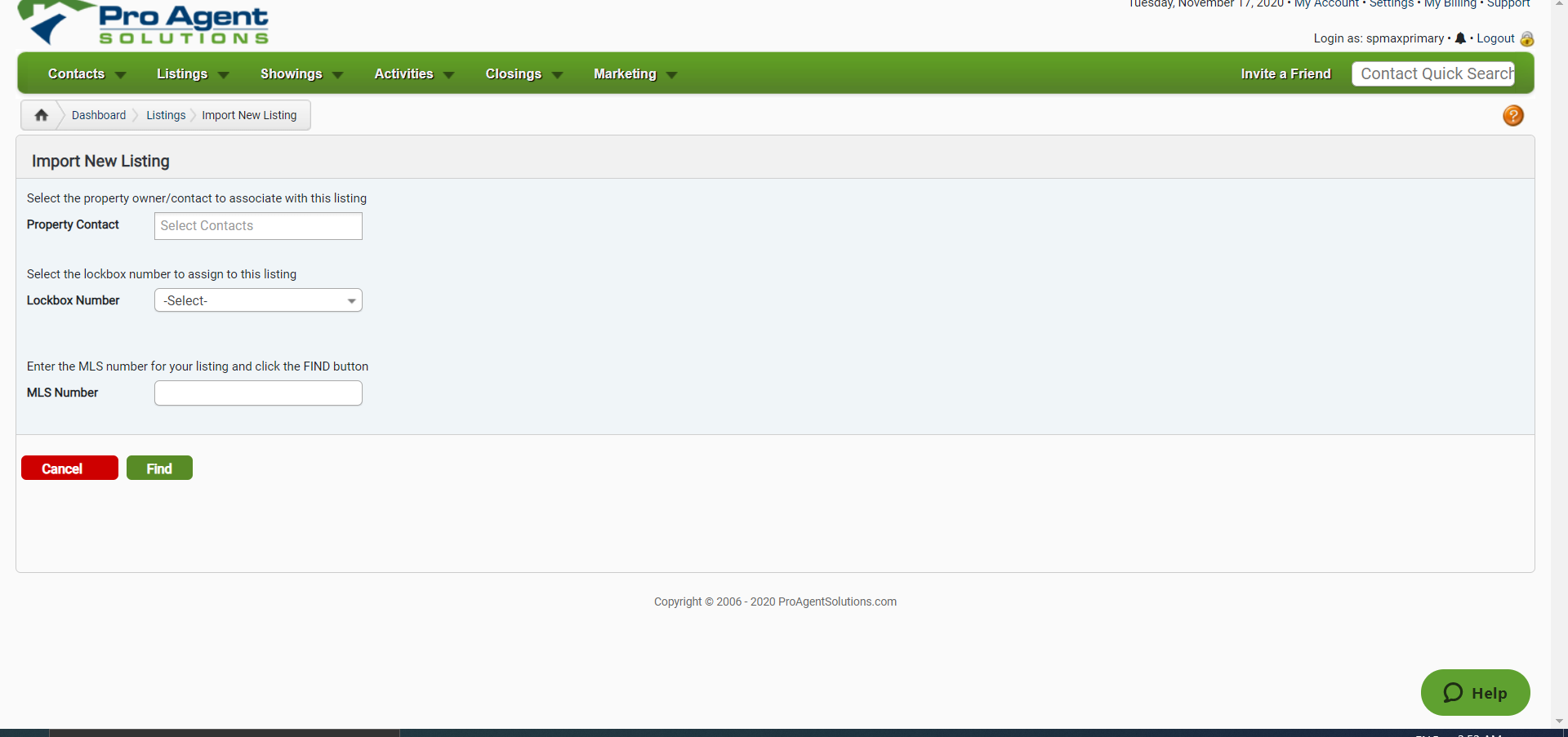 Click on SELECT for the correct Listing you wish to import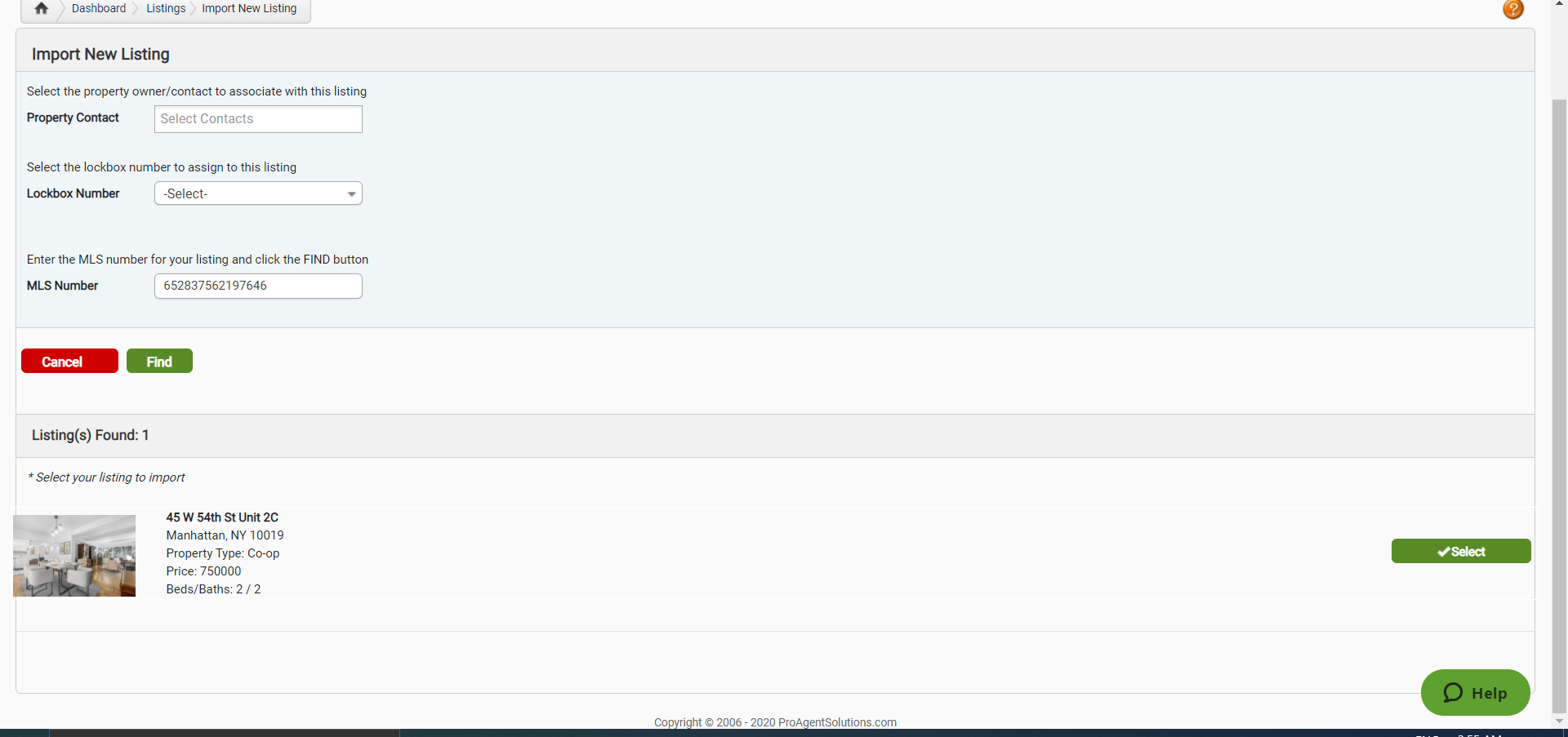 If the listing search is not able to find any properties yet with that MLS #, it will present you with the two options highlighted in red in the screenshot below. You can either:
Manually import the listing or
Auto-schedule the import of the listing. If you select this option, the software will automatically keep trying to import the listing for you. You will receive an email when it imports, if it finds duplicates or after a few days if it is unable to find the listing.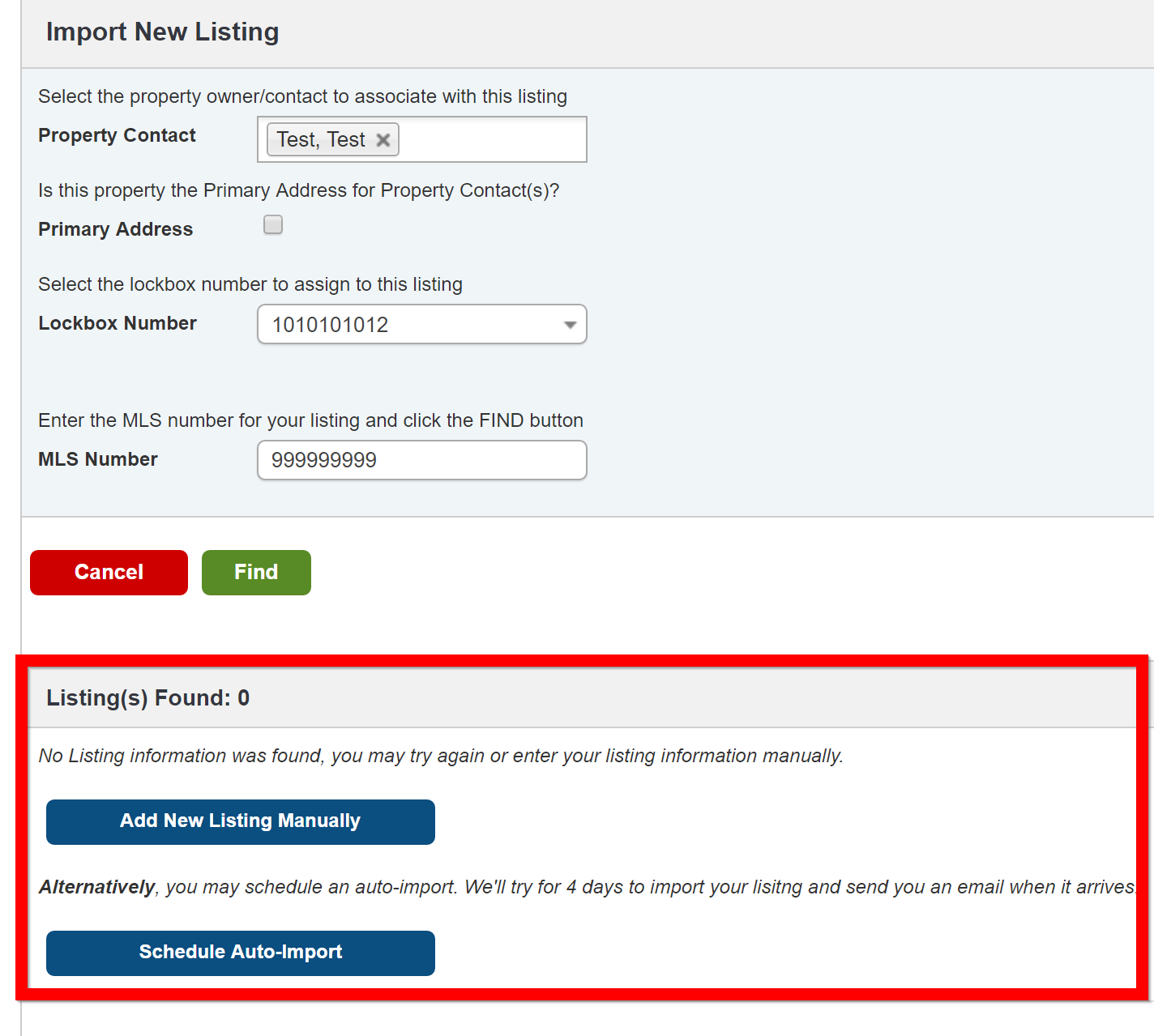 If the listing details are not importing when following those steps, or if the Listing is not coming up when it is being searched for, follow these troubleshooting steps next:
Determine when the Listing was uploaded to the MLS. It can take up to 24-48 hours after the listing is posted to the MLS before the Program can access it in the database for importing.
Make sure you chose all syndication options when posting the listing with your MLS. Sometimes listings will not import due to restrictions set on syndication when the listing was created. A way to test this is to search by MLS # and by property address on Zillow, Trulia and Realtor.com to make sure it comes up.
Sometimes there are issues also with the formatting of the MLS #. For instance it could have dashes in the # in one source, but not in another. Be sure to try the different combinations. If you are not sure, search by address on Zillow, Trulia and Realtor.com and look at the MLS # there for the listing.
If the listing is not showing up 48 hours after being uploaded to the MLS, then please open a PAS support ticket by emailing support@proagentsolutions.com and provide the MLS# and Listing Address in the email along with the date and time of when the listing was uploaded to the MLS.
Please note the following about importing your MLS listing data:
It can take a bit of time for the data to propagate once posted with your local MLS and be available for our software to import the listing details
There are mutliple systems involved in an import including systems that we at Pro Agent Solutions do not have control over such as your local MLS
This time for the data propogation varies by local MLS with some taking longer than others
The data could be available within hours, but it can also take up to 24-48 hours sometimes to be available to be imported
Most MLS listings have data available for us to import, but we do find that some listings will not have data available to import into our software