1. Access Email Contacts.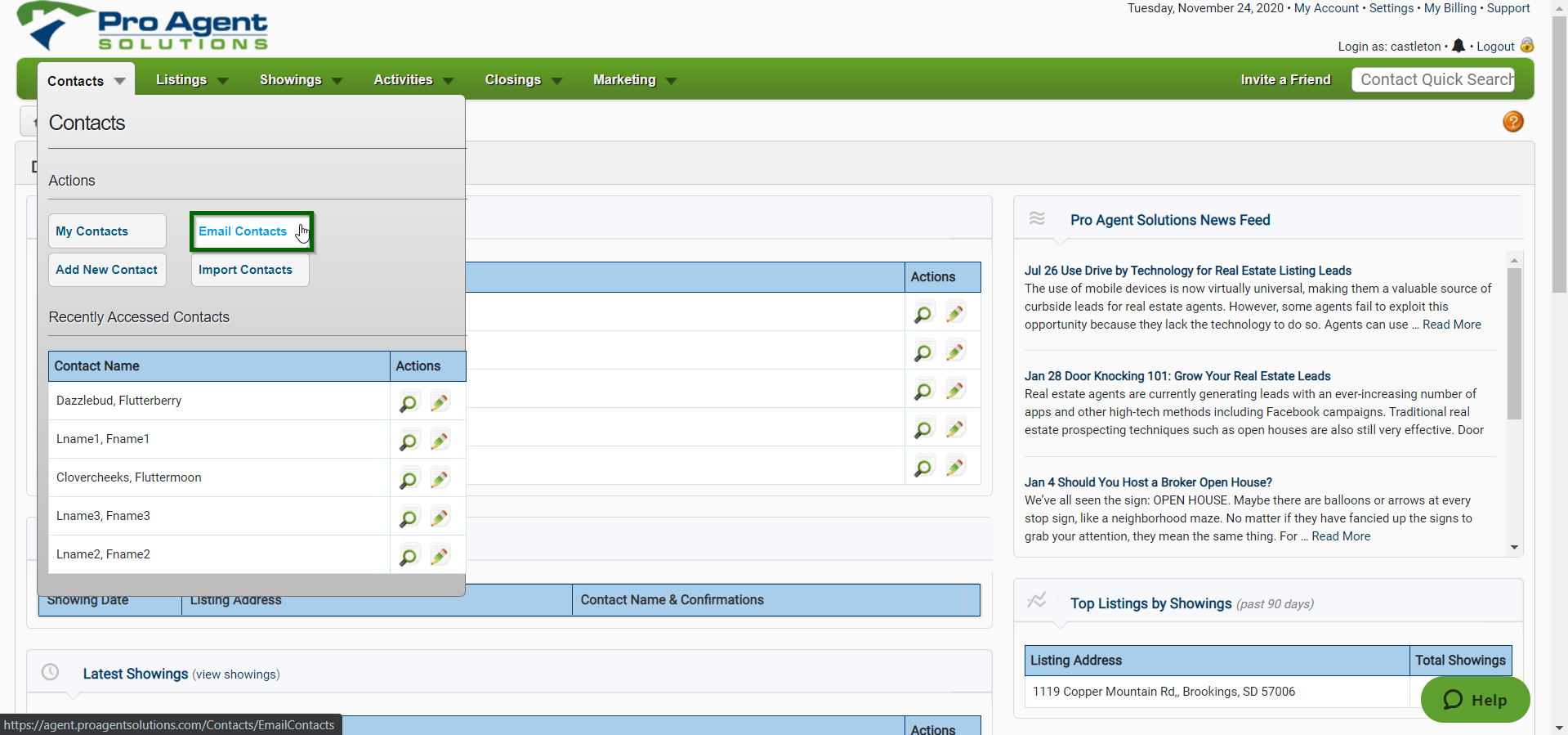 2. Click on ATTACH DOCUMENTS.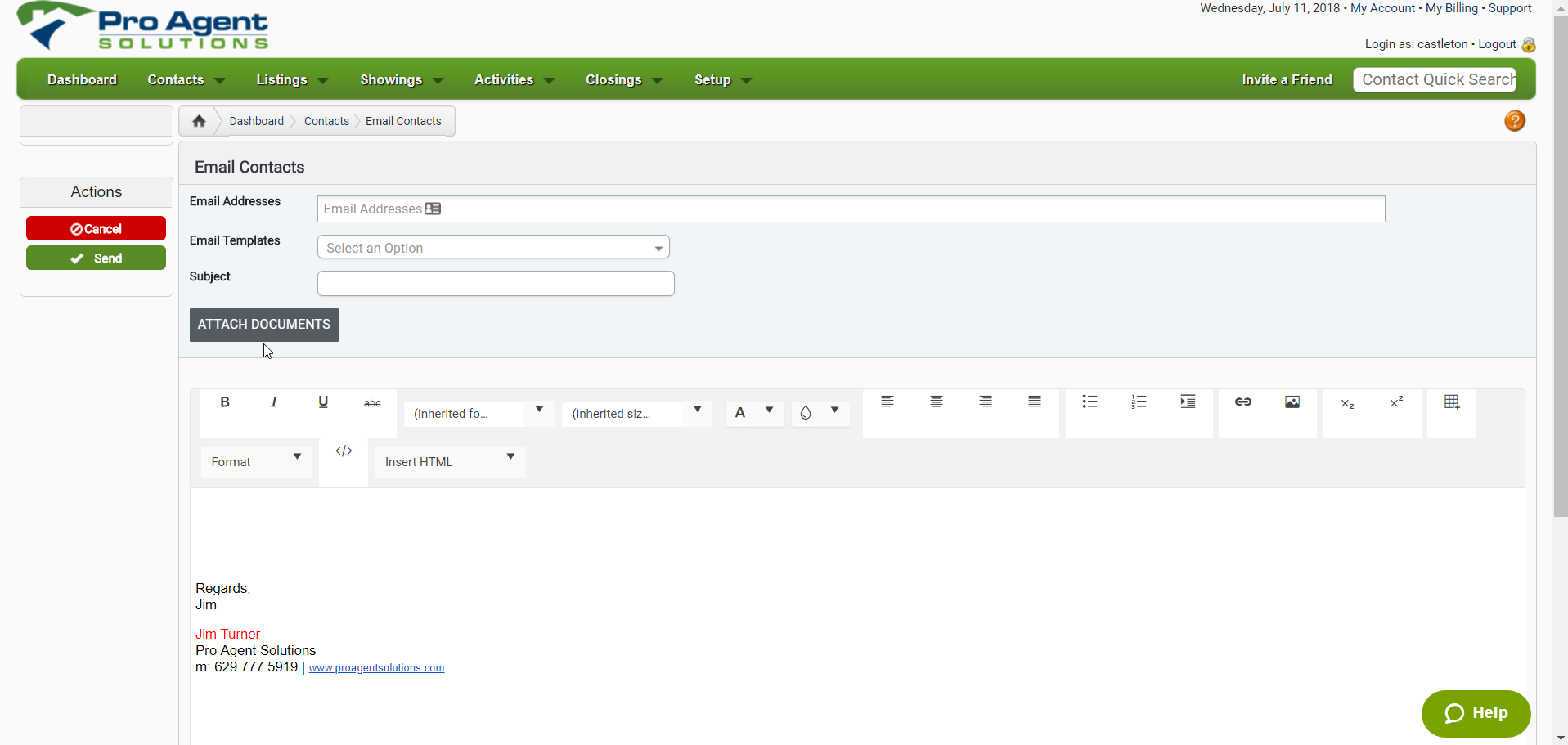 3. You can send documents either you own or shared with you from another agent account which is a child of a broker account. You can search documents by file type/document type, filename or record type.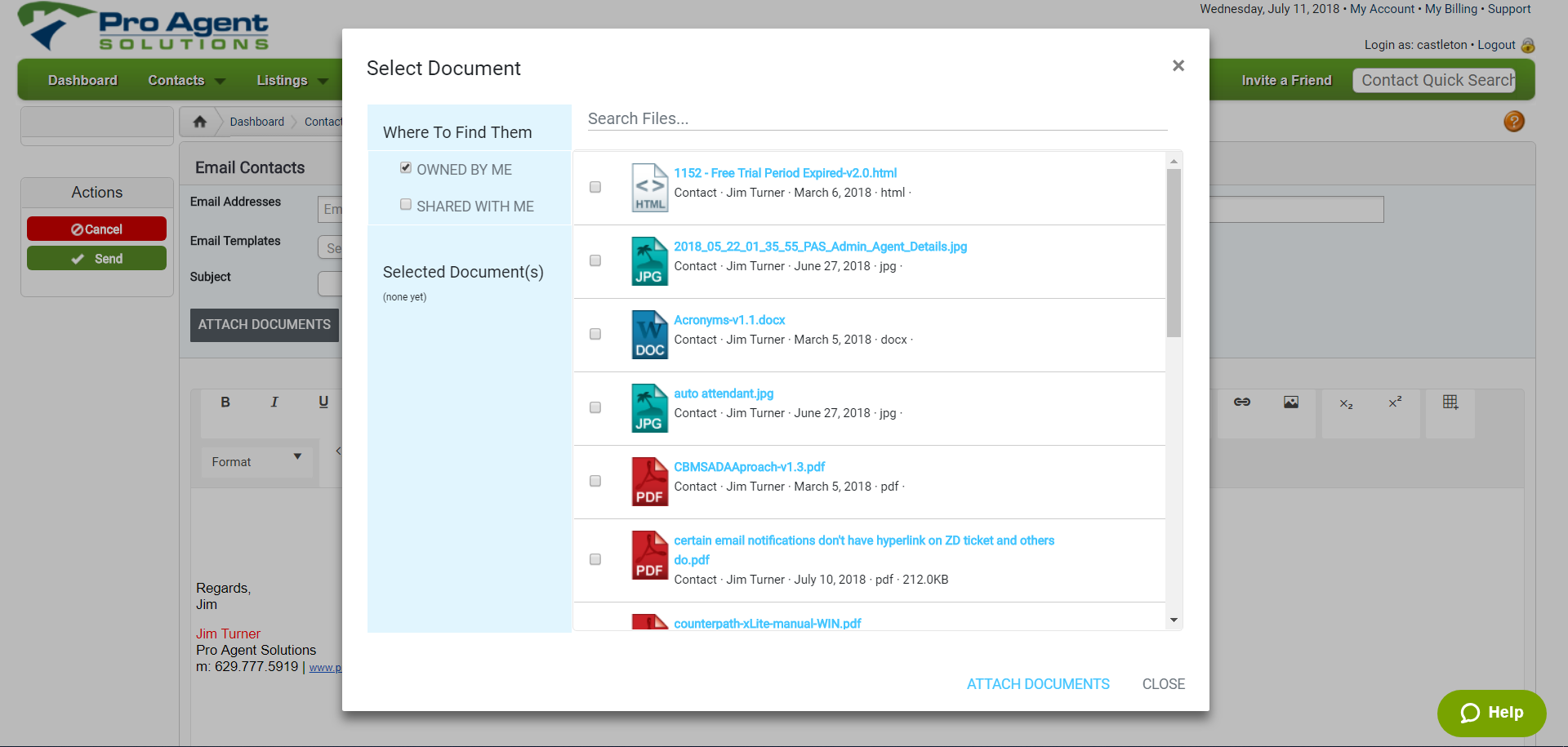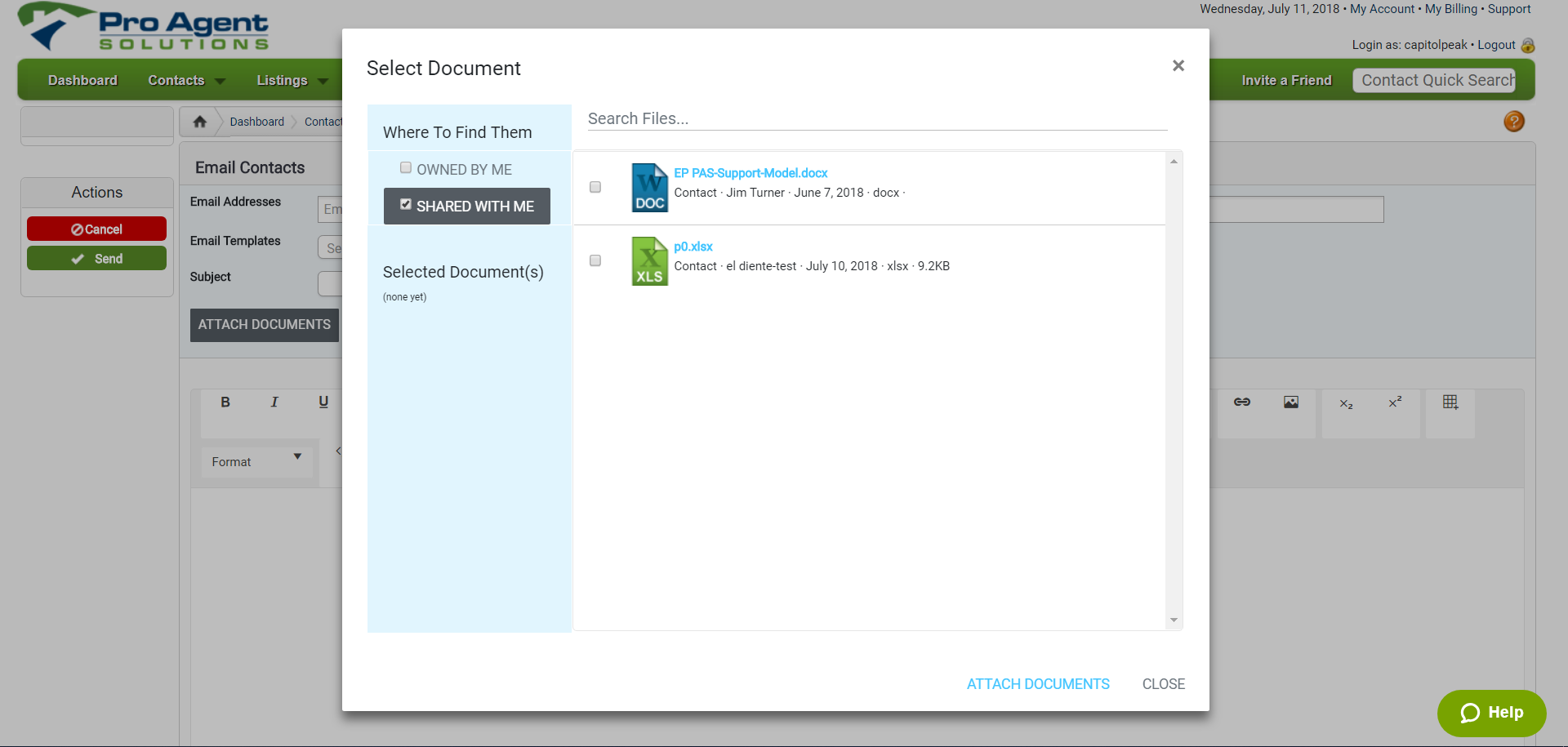 4. It creates tags for every selected document which can be seen under Selected Documents. The tags are color coded by the type of record they are attached to (listing, contact, showing,..).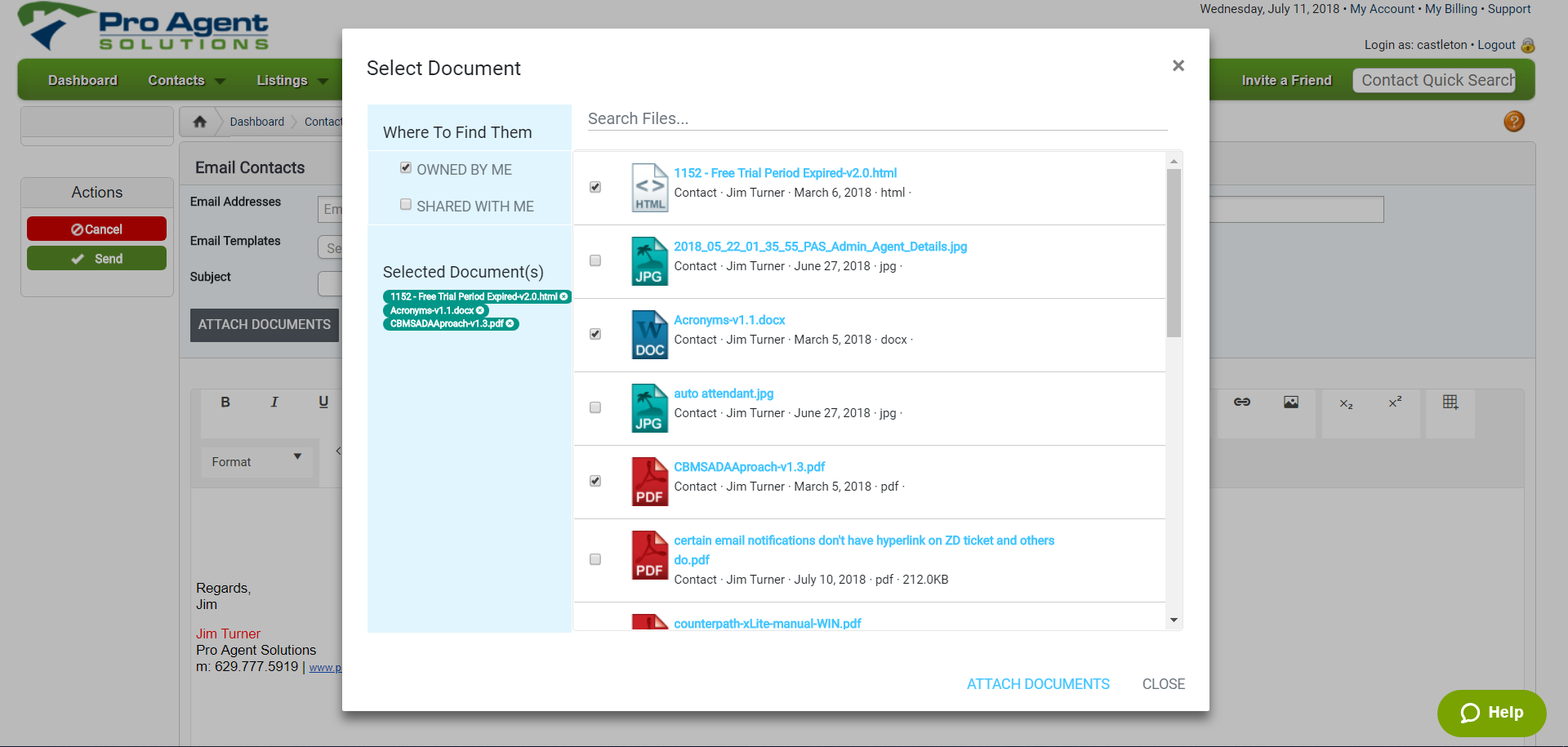 5. Hovering over the document tag reveals quick details about the document.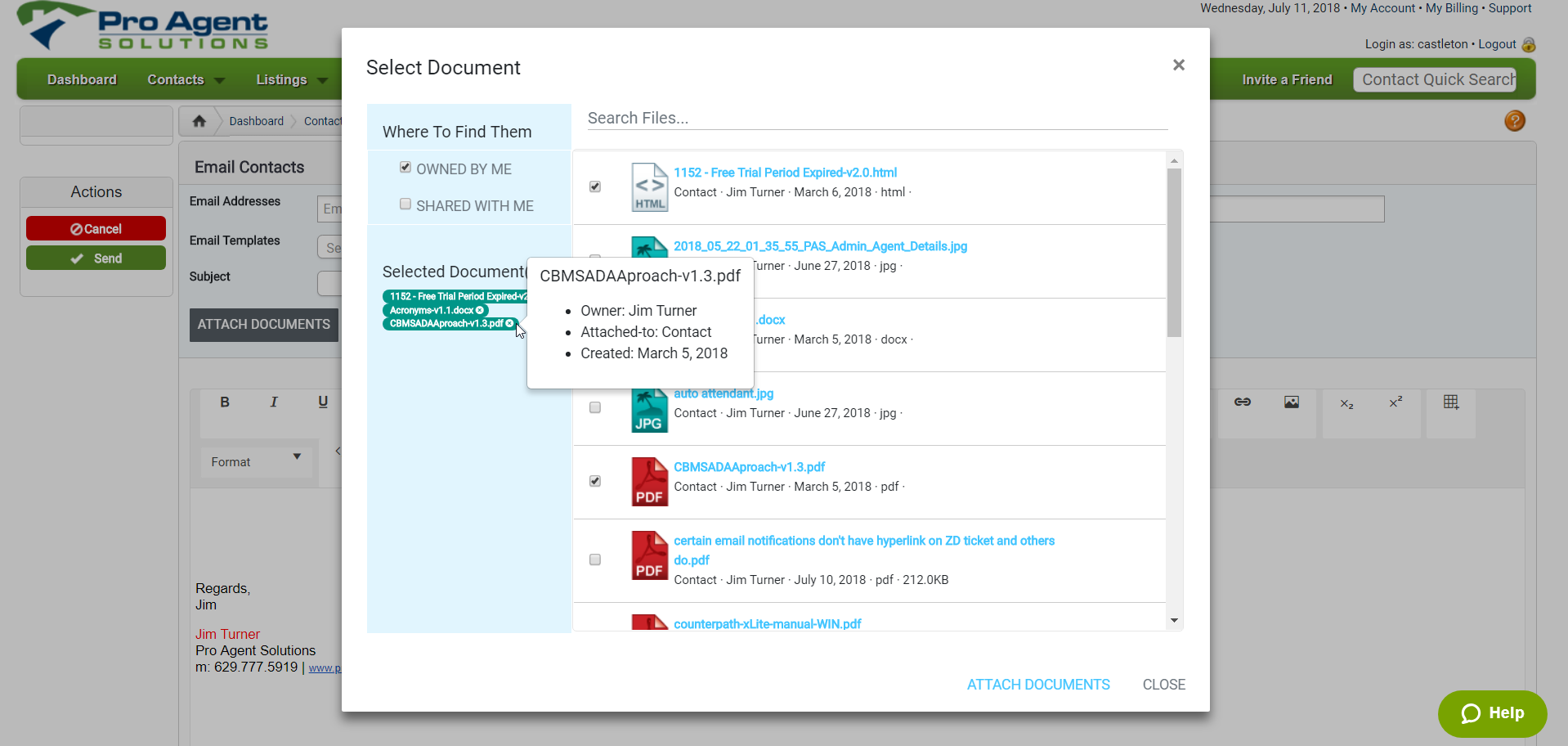 6. You can remove attachments from the document tags.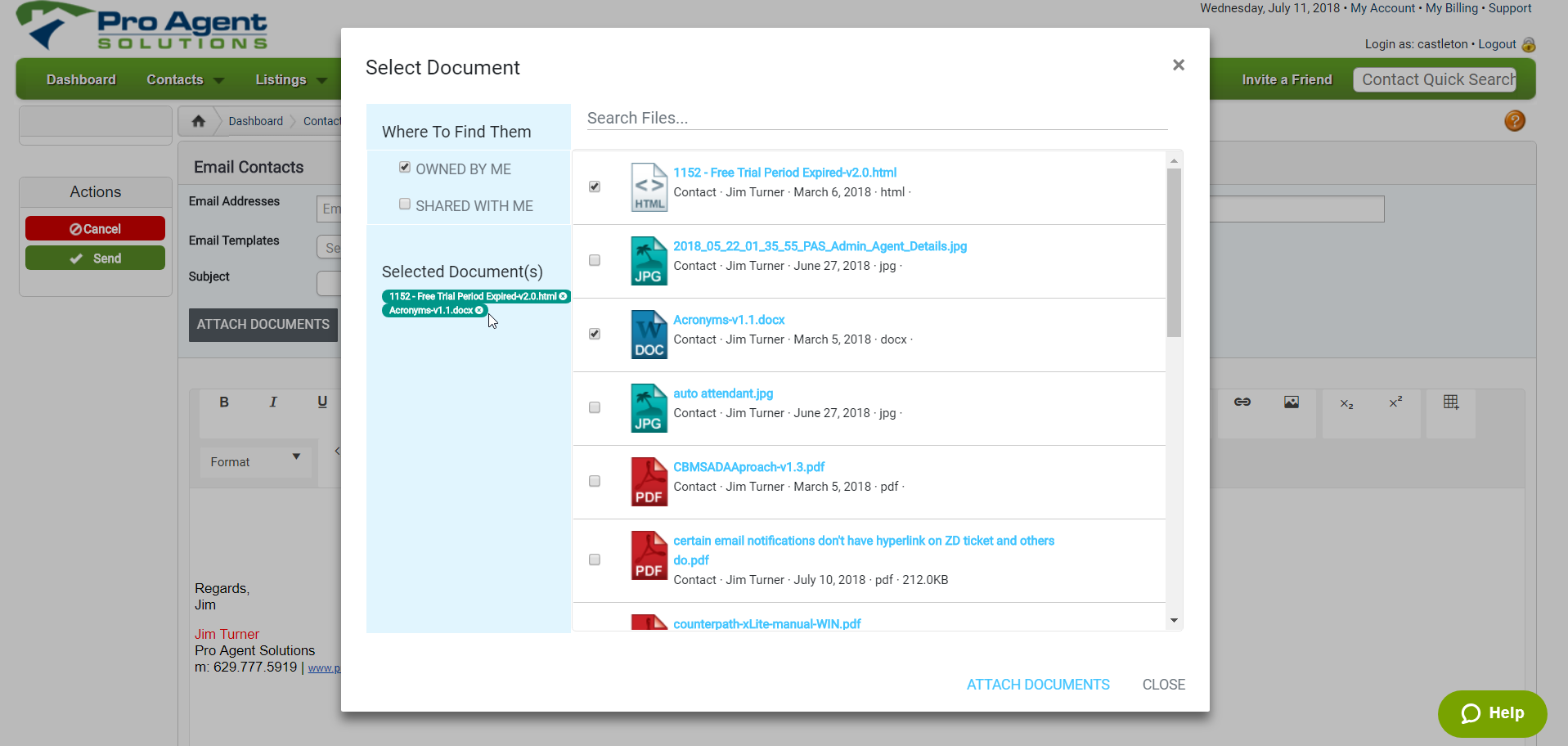 7. You can see the email history under the contact's Email History Tab.