Viewing the showing calendar in the agent portal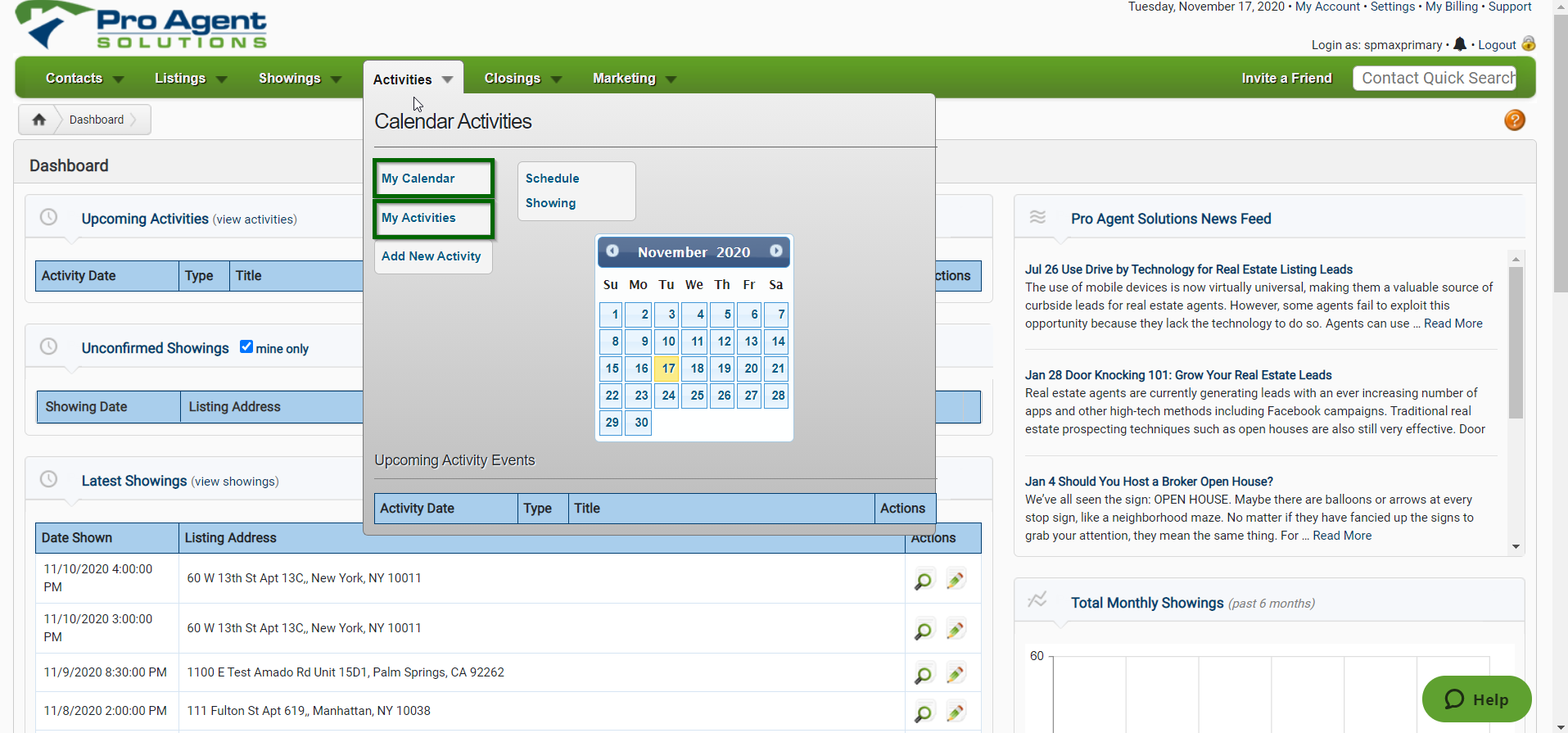 Note the activities calendar/listing views will also show any activities you manually create at Activities>Add New Activity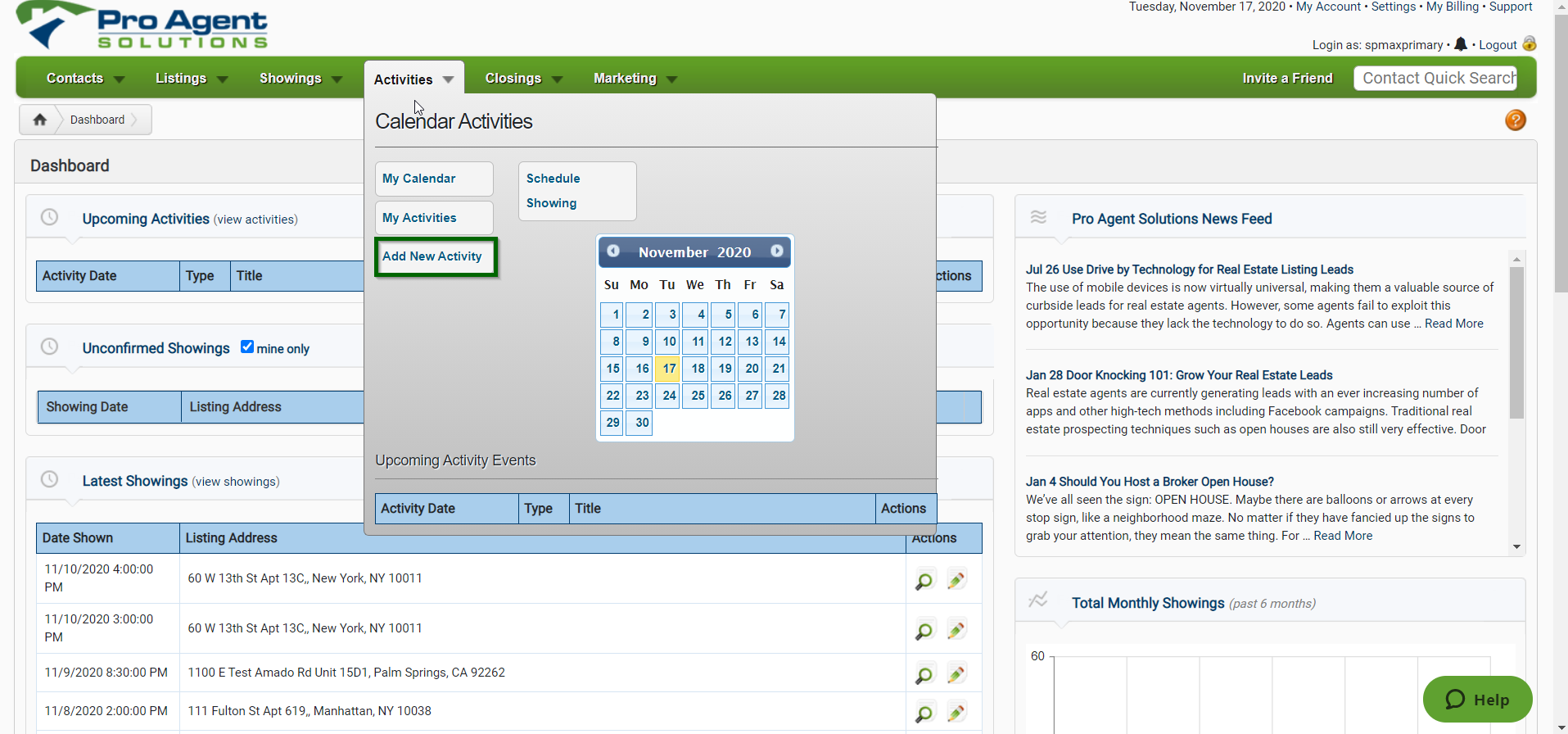 If you edit your showing activities, then they will also update the associated showing records found at Showings>My Showings where the feedback requests are tracked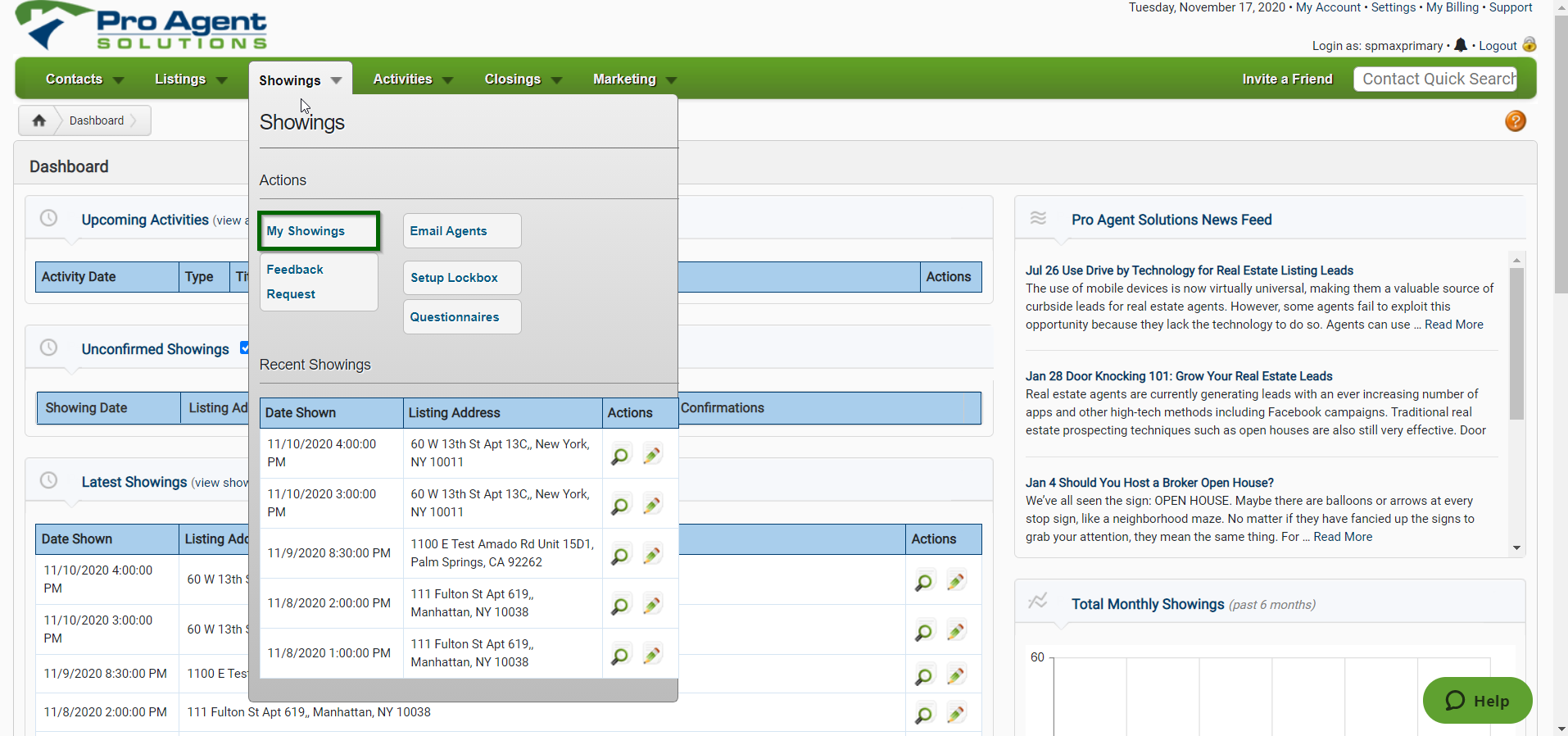 View the mobile showing calendar when out of the office
Login to the PAS mobile experience called Ignite at: https://m.proagentsolutions.com
Be sure to bookmark this link in your smart phone browser. You will stay logged into this URL for 20 days so you can keep accessing Ignite for 20 days with the bookmark without logging in again.
Once in our mobile experience, Ignite, navigate to Showings>Calendar to see the Showing Calendar
The calendar activities are color coded according to this legend: Red (needs confirmation), Yellow (not confirmed, but does not require confirmation), Green (confirmed), Purple (manual task added that is not a showing)
You can also change the filter settings by clicking the Filter link. "My Activities" only is selected by default and un-clicking that will display other agent showings if you are a team using the broker portal. You can also filter the Showing calendar by Agent or Listing.