Watch the video or review the guided tutorial with screenshots below.
1. Login to your Pro Agent Solutions Account
2. Select "Add New Contact" from drop-down menu under Contacts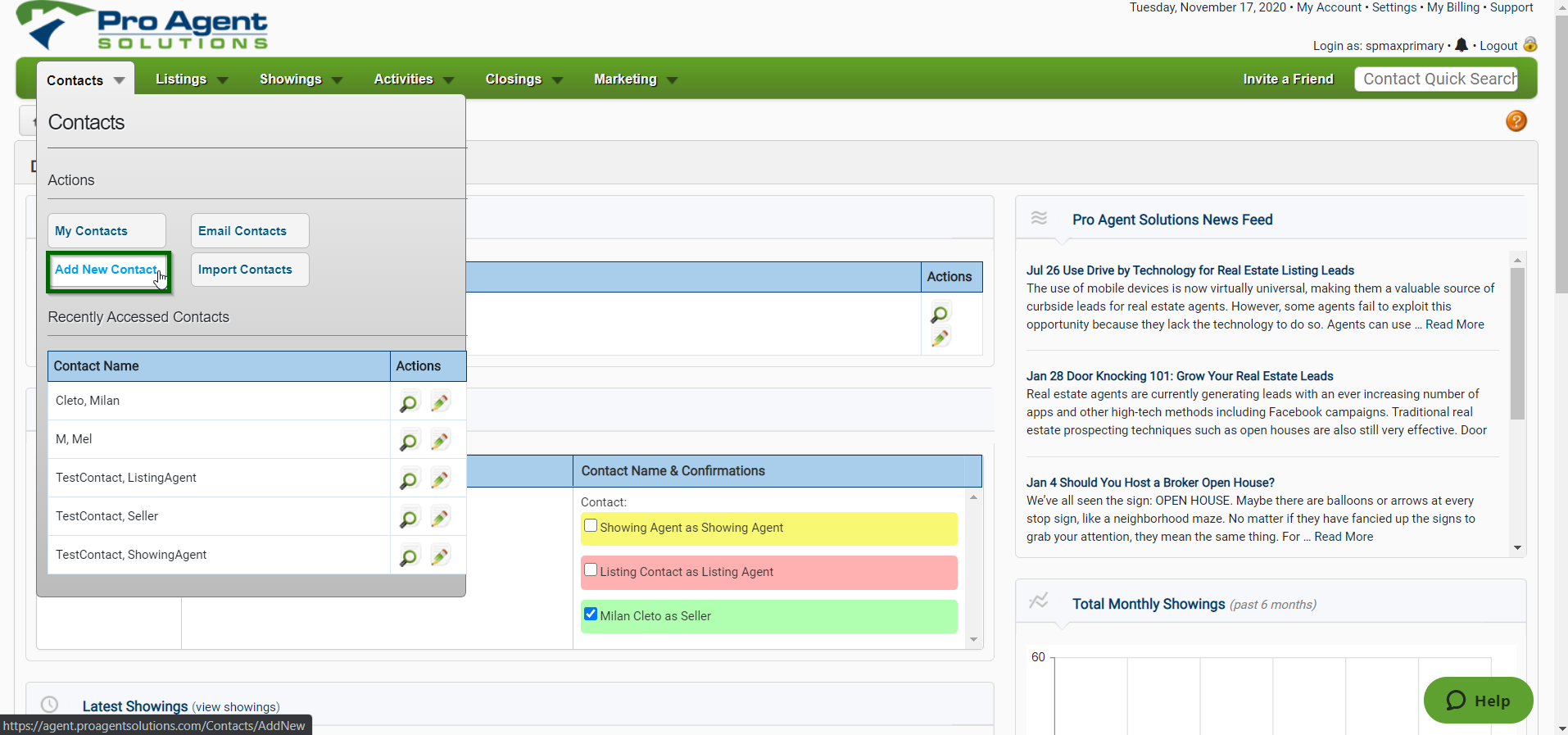 3. Enter Contact Information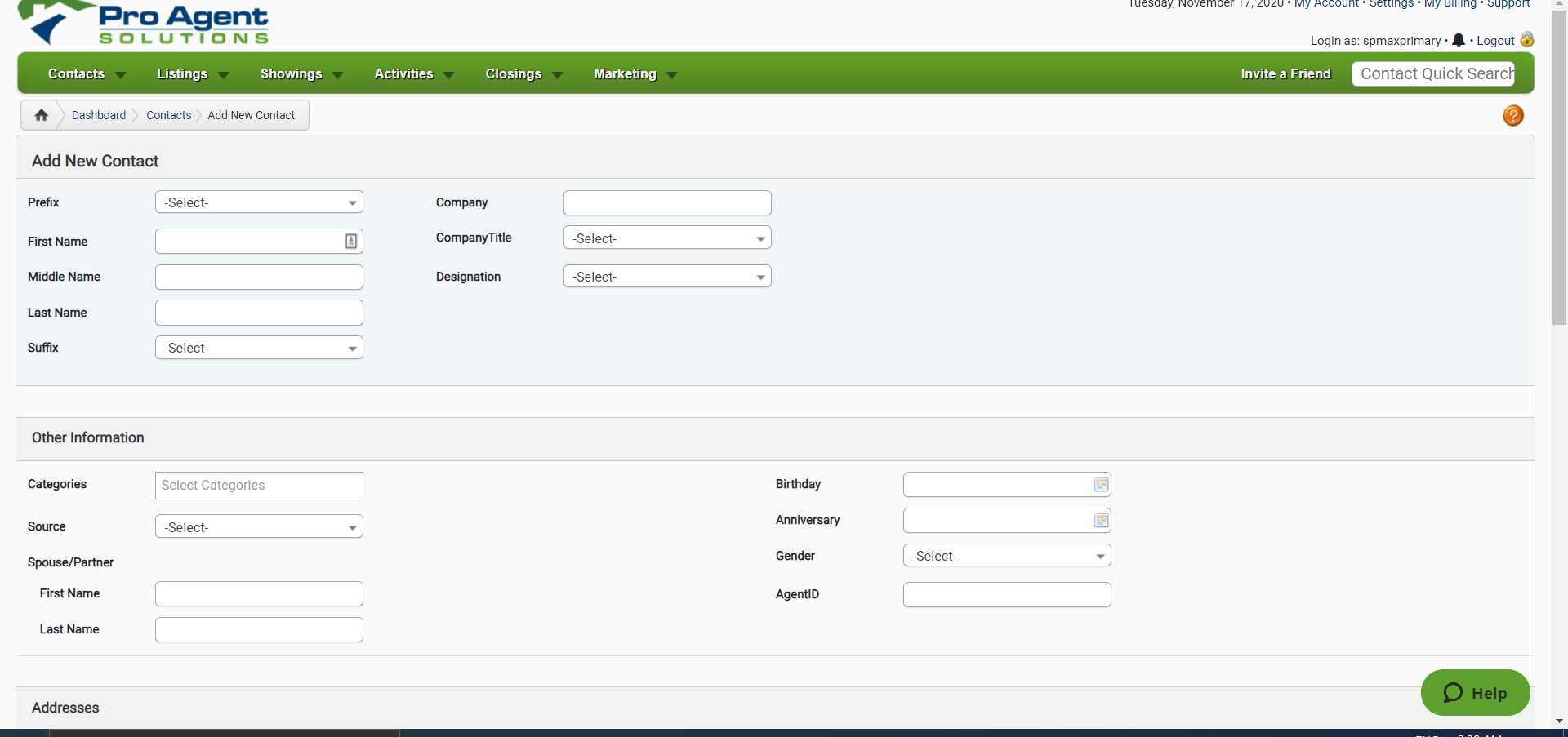 4. Click Edit first, enter Contact email, and then turn on (check) Notifications for emails you would like them to receive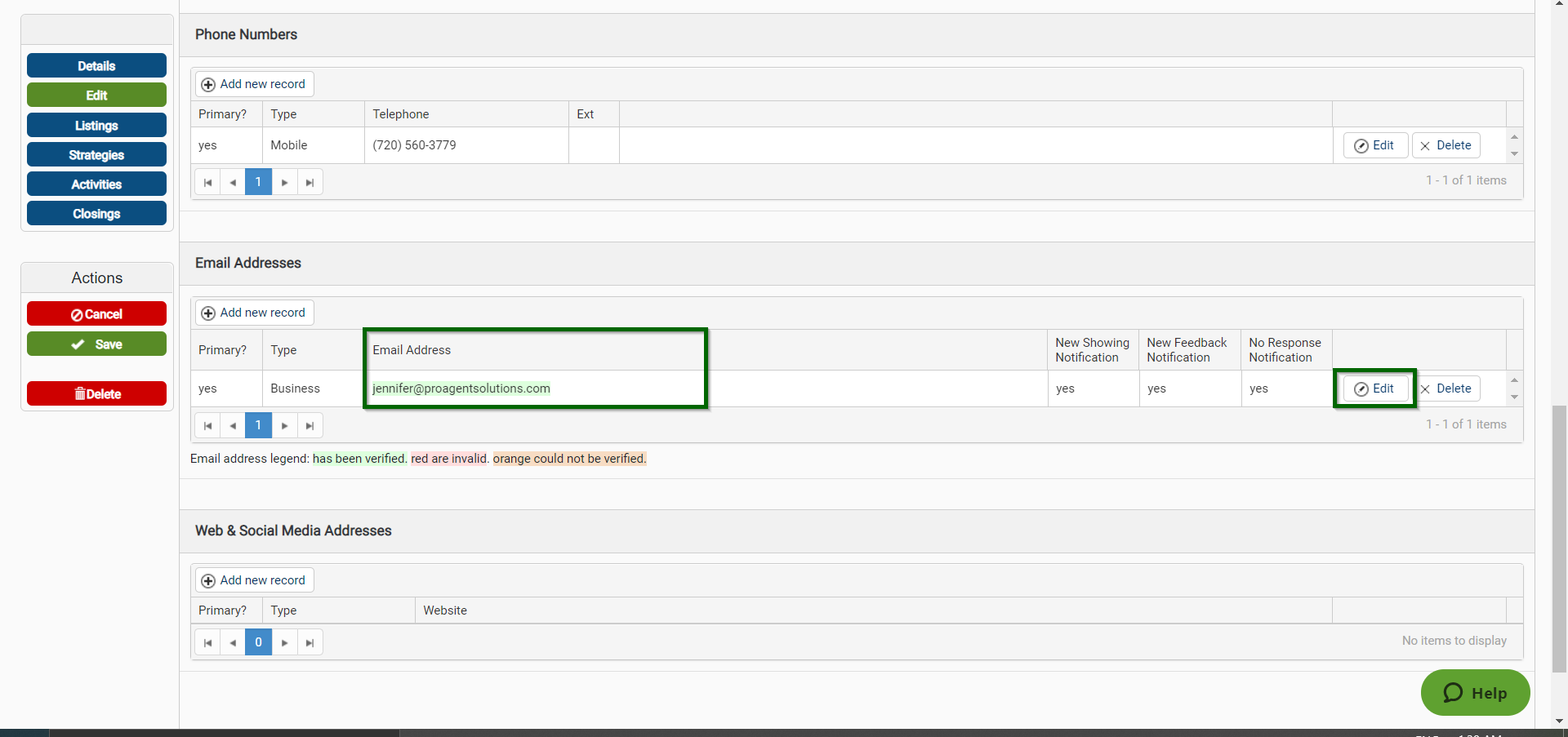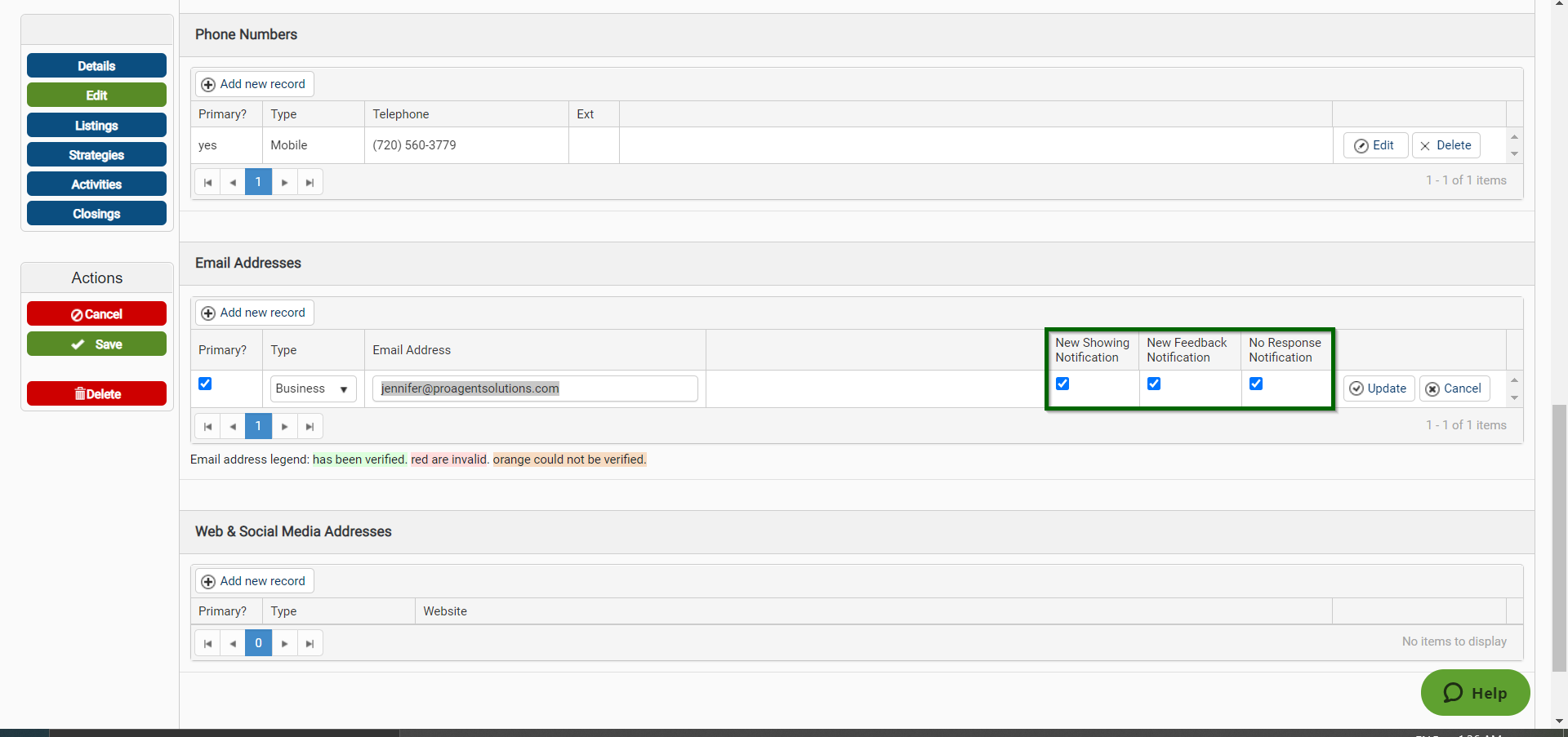 5. Click the green Save button to the right of the email address to save it.