When using Showing Pro in Pro Agent Solutions, you can use the feature shown below found at Showings>Email Agents to send a price reduction email out to all of the showing agents who showed the property previously
If you are logged into the PAS agent portal, then this link will take you to this feature in the application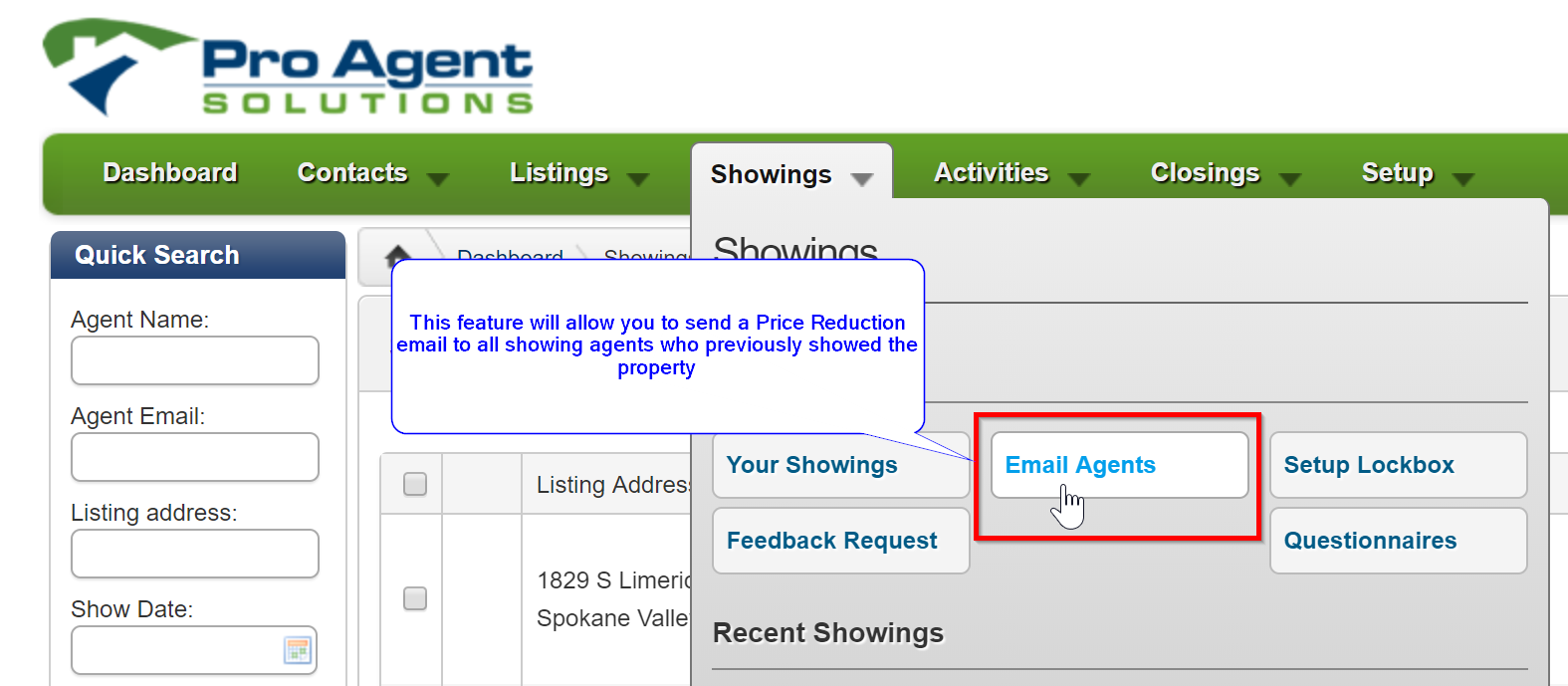 You can select the property and it will create a templated email to send with the then current information in the listing record. If you update the price in the listing record in PAS, then it will be reflected in the email.
You can also edit the email before it goes out, but note that the text with the ## before and after it are mergetags which pull data from specific showings/contacts so that should not be modified.