Below is an overview of the settings found on the Settings page for Showing Pro. You can navigate to this page at Settings then Showing Feedback section.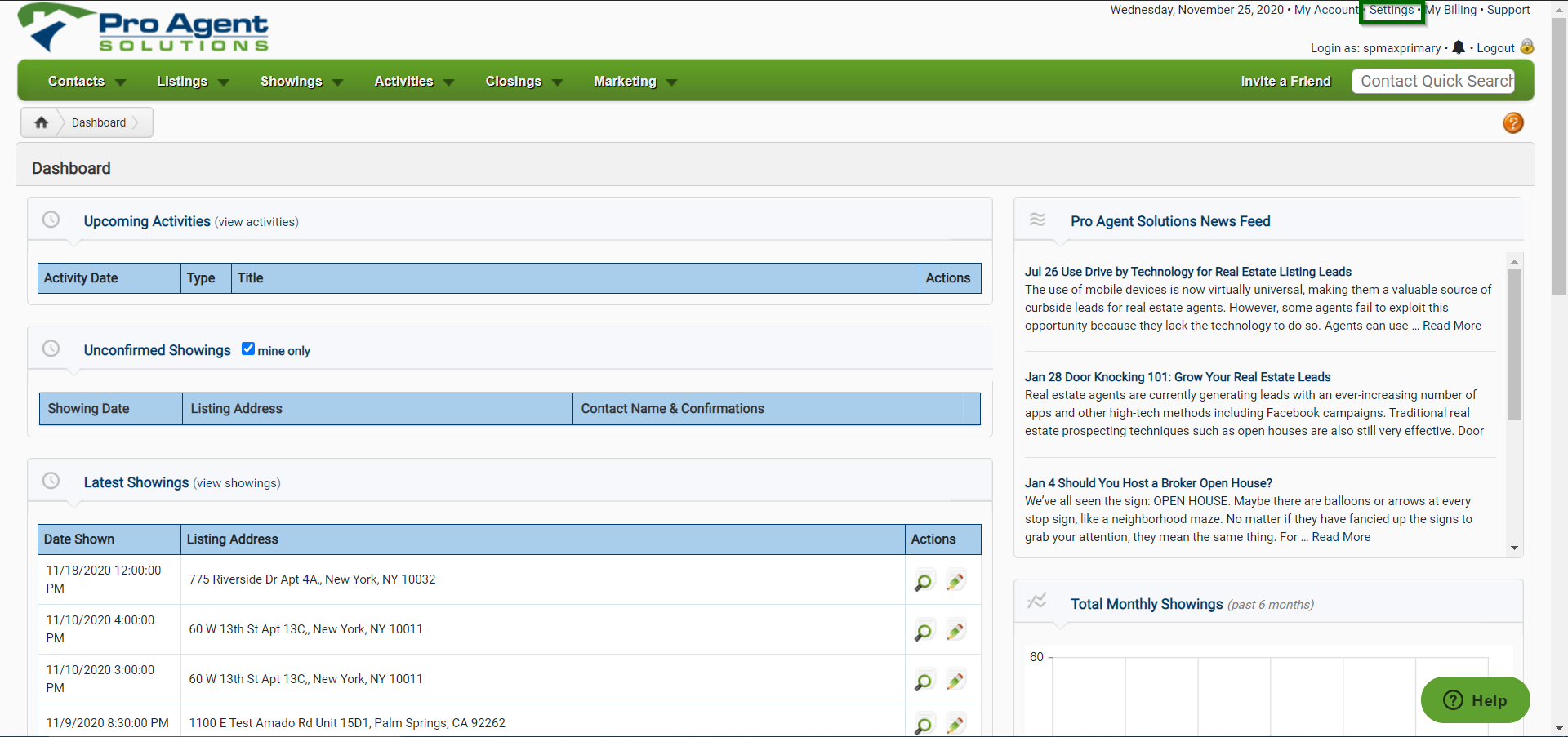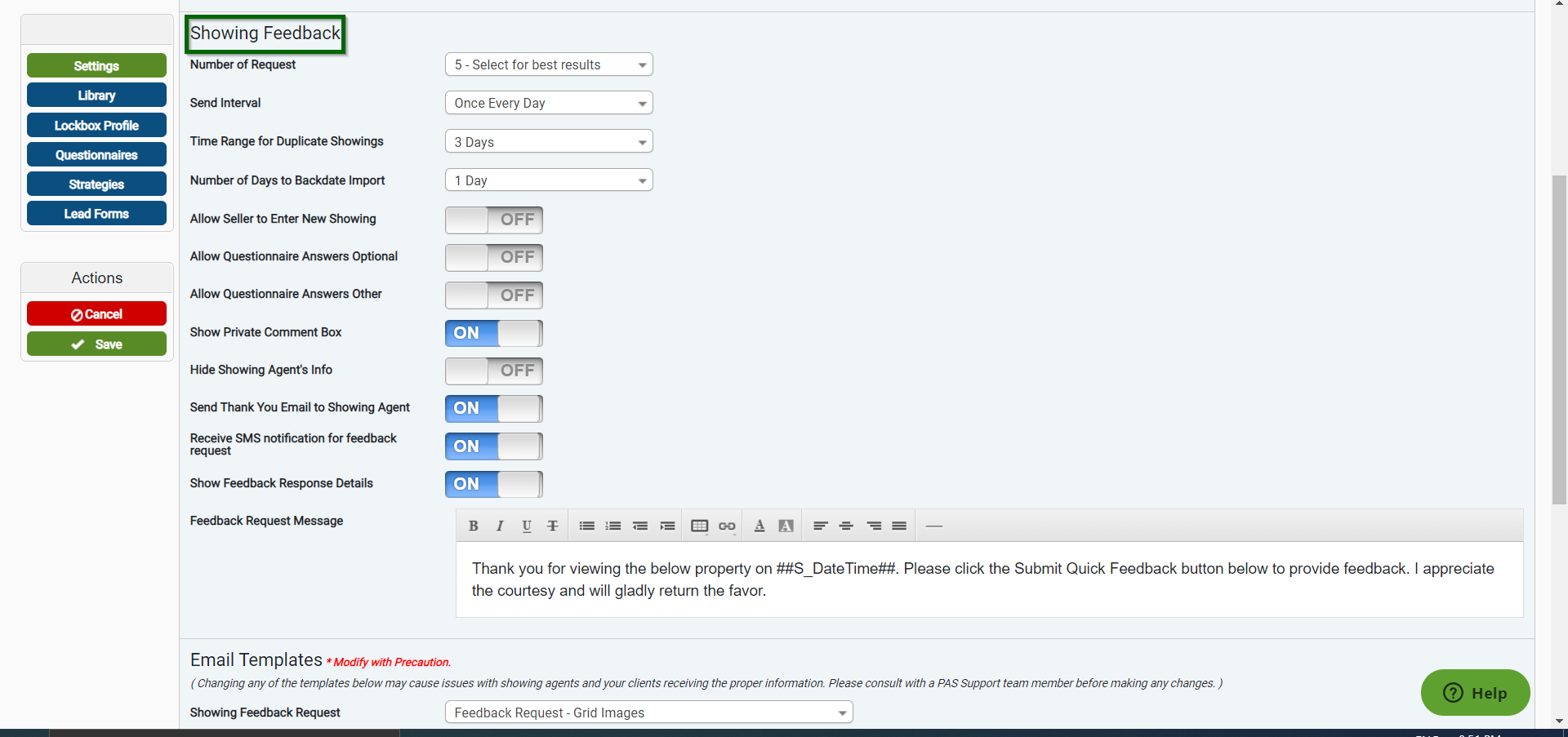 Number of Request: Determines the number of feedback requests sent to the Showing Contact which is typically the Showing Agent
Send Interval: Determines how often the feedback requests are sent
Time Range for Duplicate Showings: Determines the time window to detect duplicate showings and prevent creating a new showing. A duplicate showing is determined by the email address of the Showing Contact
Number of Days to Backdate Import: Determines the time window to look back for imports from an electronic lockbox
Allow Seller to Enter New Showing: Creates the ability for a seller to enter a showing on their own in the client portal
Allow Questionnaire Answers Optional: Configures whether answering questions in a showing feedback request by the Showing Contact are optional or required to submit the form
Show Private Comment Box: When on a private comments box will show on the Showing Feedback Request form where the private comments will only be viewable by the listing agent and not the seller.
Show Public Comment Box: When on a public comments box will show on the Showing Feedback Request form where the public comments will be viewable by both the listing agent and the seller.
Hide Showing Agent's Info: When on it will not display the Showing Agent contact information to the seller
Send Thank You Email to Showing Agent: When activated, a thank you email will be sent to the Showing Agent after they complete a feedback request
Show Feedback Response Details: When activated, details of showing feedback responses will be displayed in email notifications
Feedback Request Message: Details the message that will go into the Feedback Request emails any strings that start and end with ## are mergetags which will automatically insert data from the showing into them.