To send a manual feedback request:
Login to your Pro Agent Solutions Account
Select "Feedback Request" from the drop-down menu under "Showings"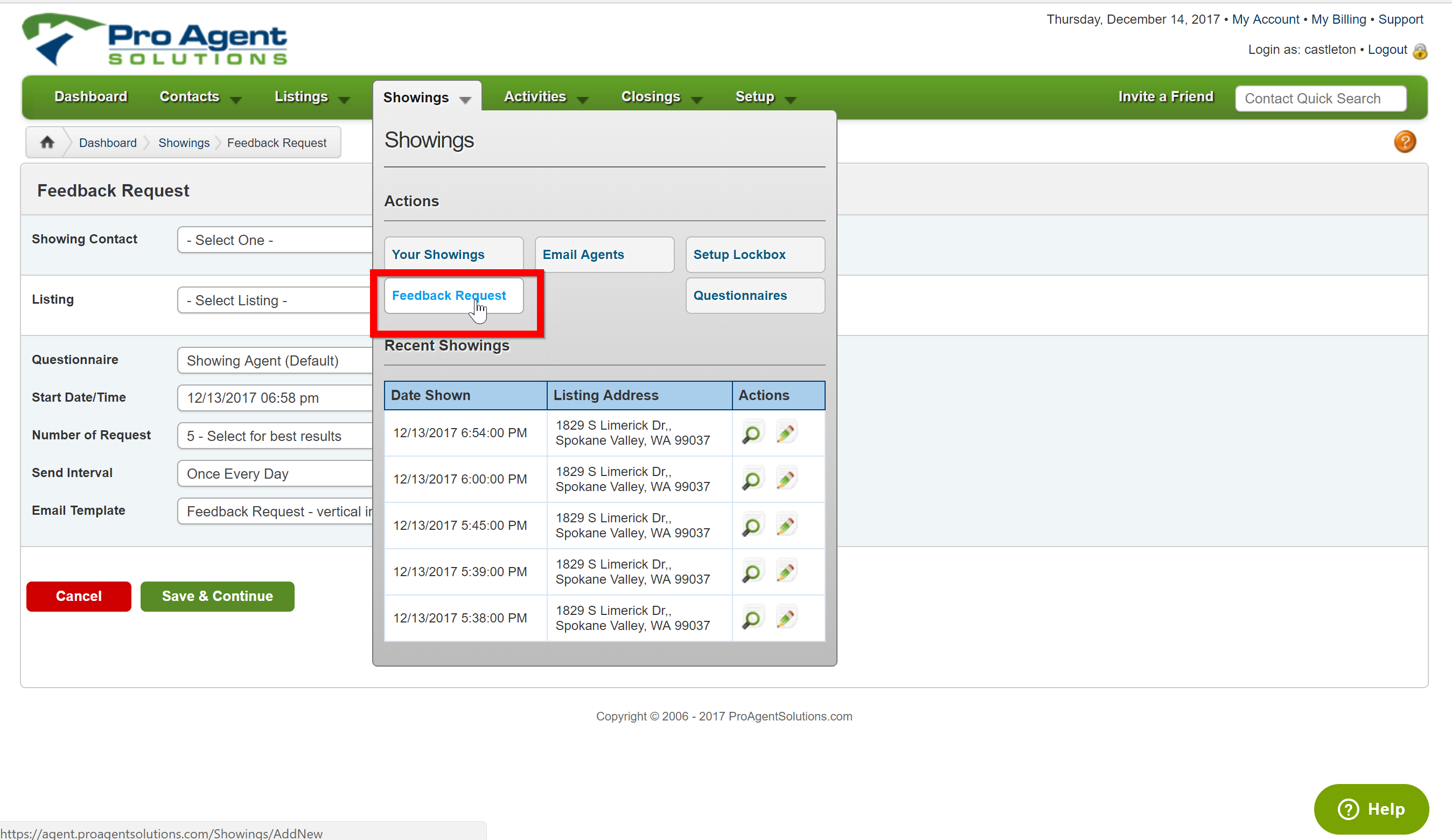 Select or add your Showing Contact.
If you click "Add New Contact" a form will pop up to enter the contact information and when you save the contact, it will be available in your contacts to select in the future to avoid re-entry.
The Showing Contact is typically the Showing Agent and is the person who your are scheduling the showing with and who the Showing Feedback requests should be emailed to
There are certain situations like an open house where the Showing Contact could be a potential buyer.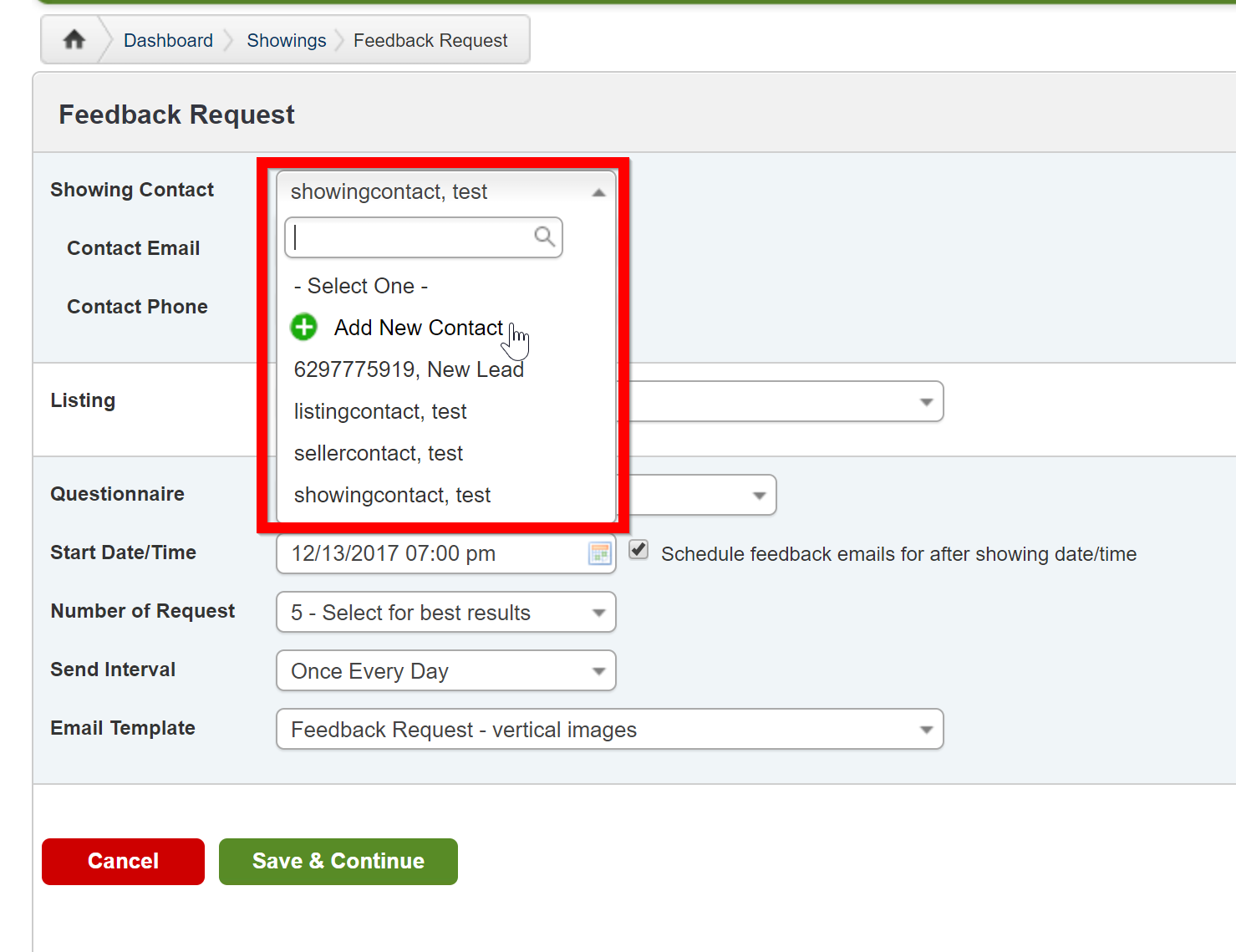 Select the listing for which you wish to create the showing.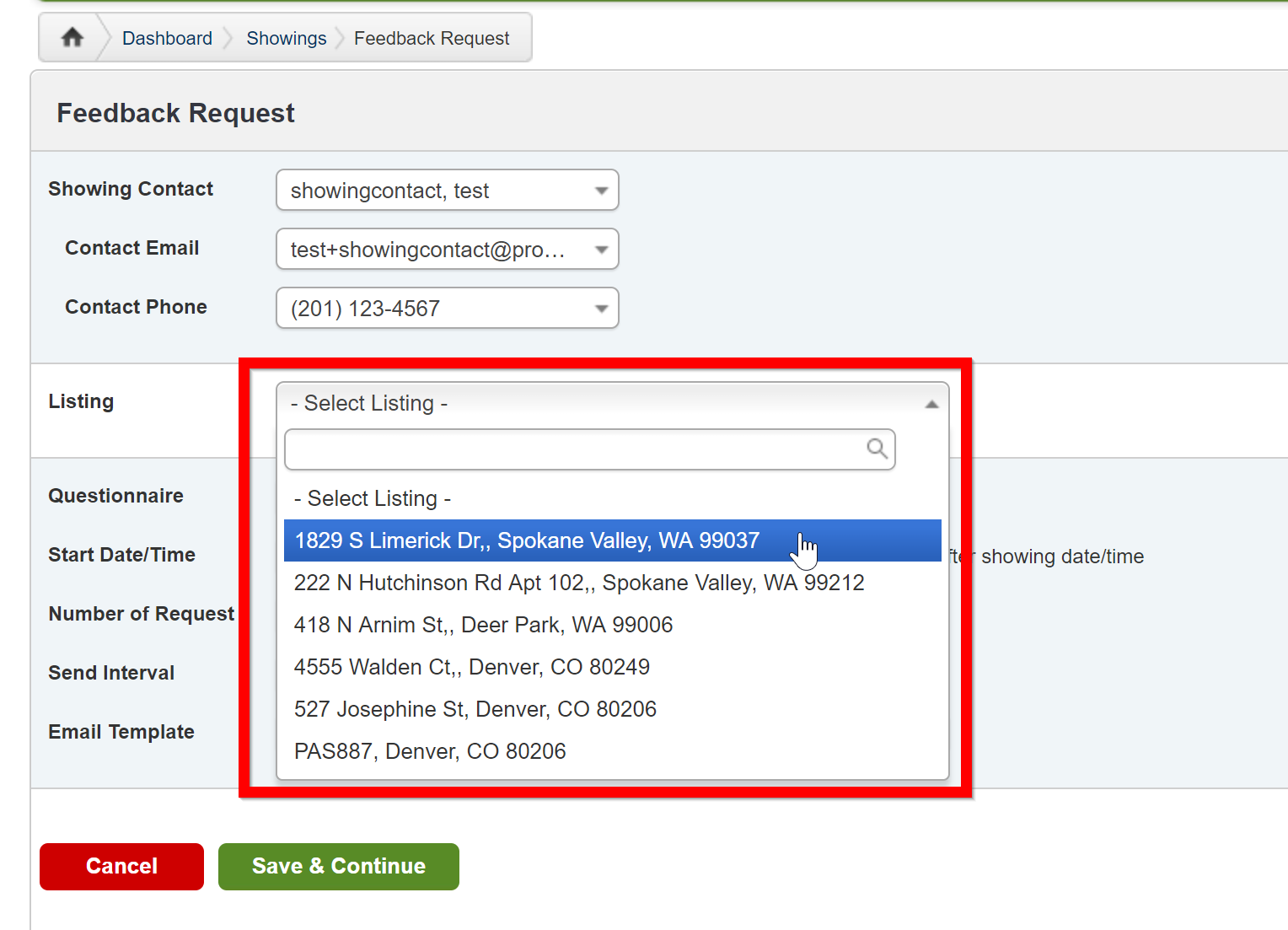 Complete the Showing Detail configurations such as which questionnaire you would like sent, what the date and time of the showing is, and how often you would like the Feedback Request sent.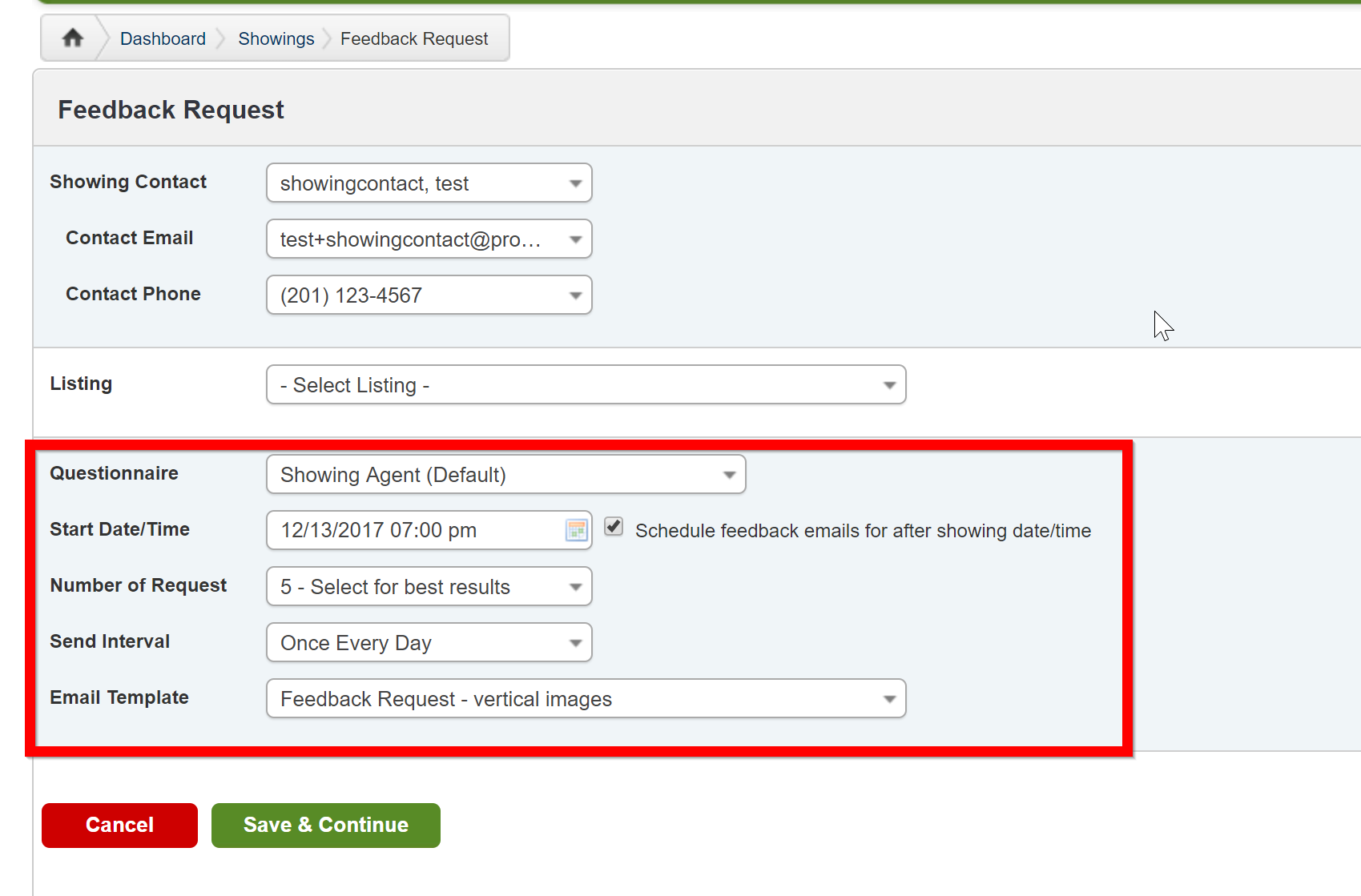 Click "Save and Continue". This will bring you to the Showing Details page for the showing, and you can now navigate away from the page if you wish.