Assigning a contact (seller) to a listing allows you to send feedback replies directly to the seller.
If you need to add the contact to your account, please refer to this help article on How to add a new contact.
To assign a contact:
Log in to your Pro Agent Solutions Account
Select "My Listings" from the drop-down menu under "Listings"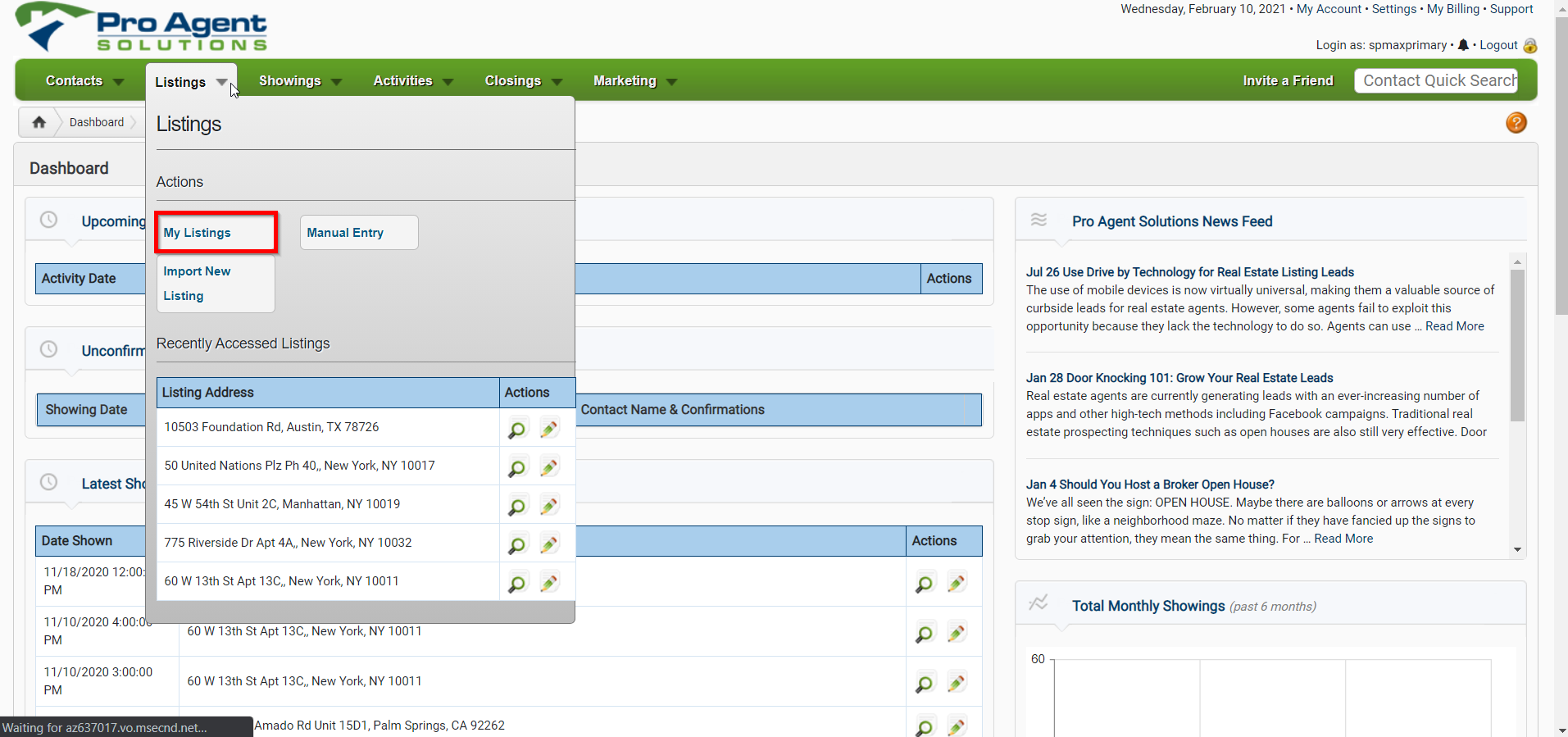 Select the Pencil Icon to the right of the listing you wish to edit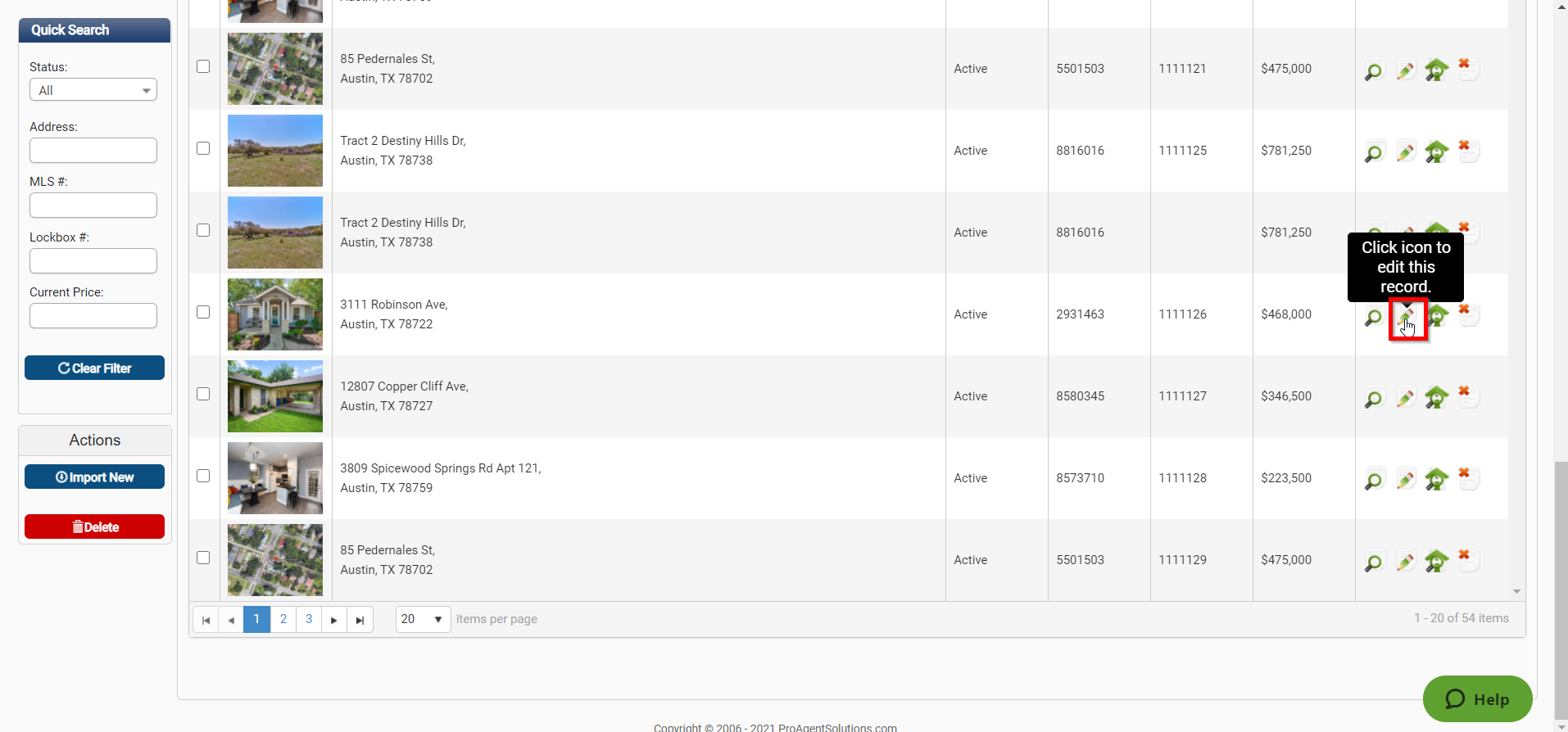 Move the cursor to the Property Contact box and select the contact from the drop-down list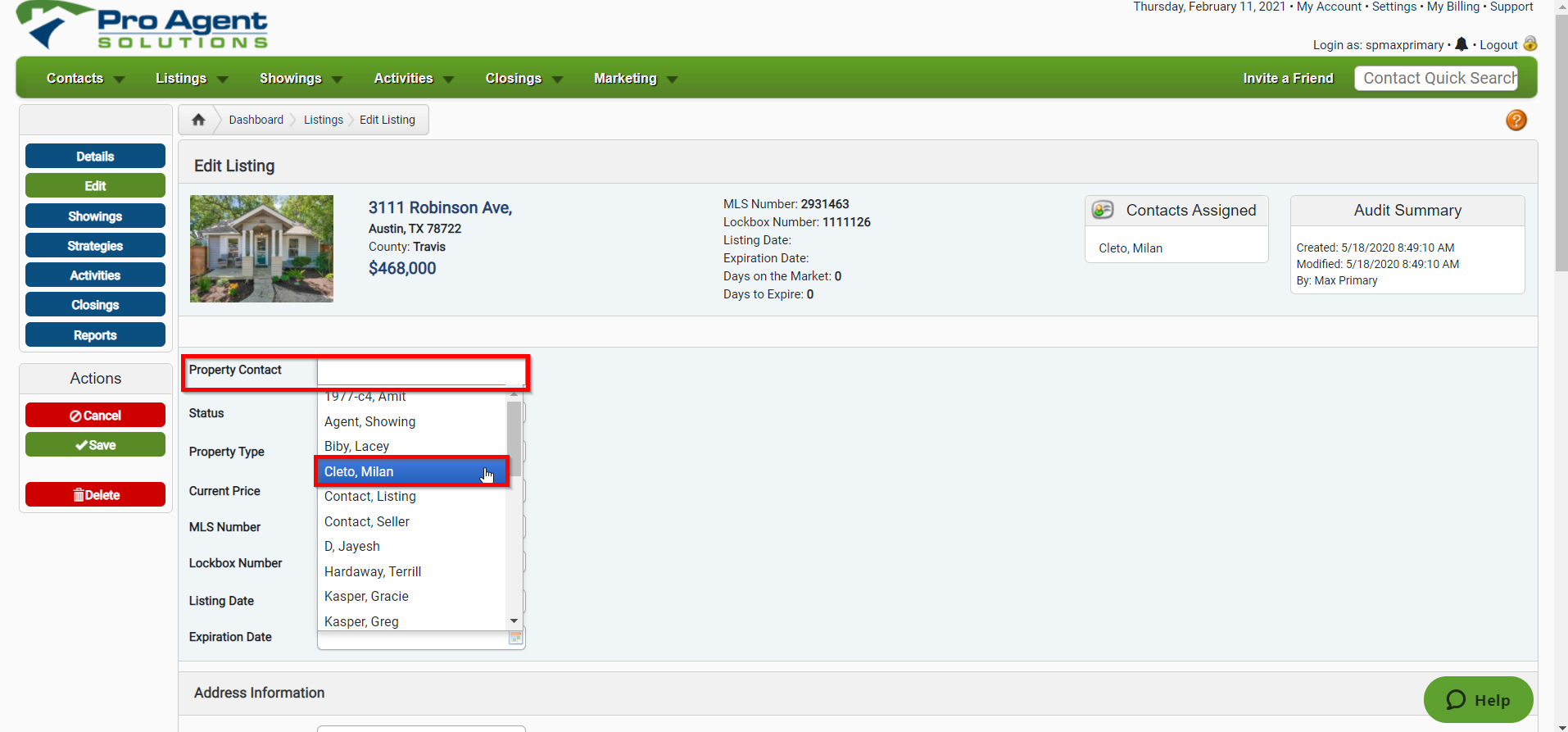 Click "Save" to save any changes to the listing