You can confirm showings by navigating to the showing activity at Activities>My Activities>click the green pencil to edit the activity.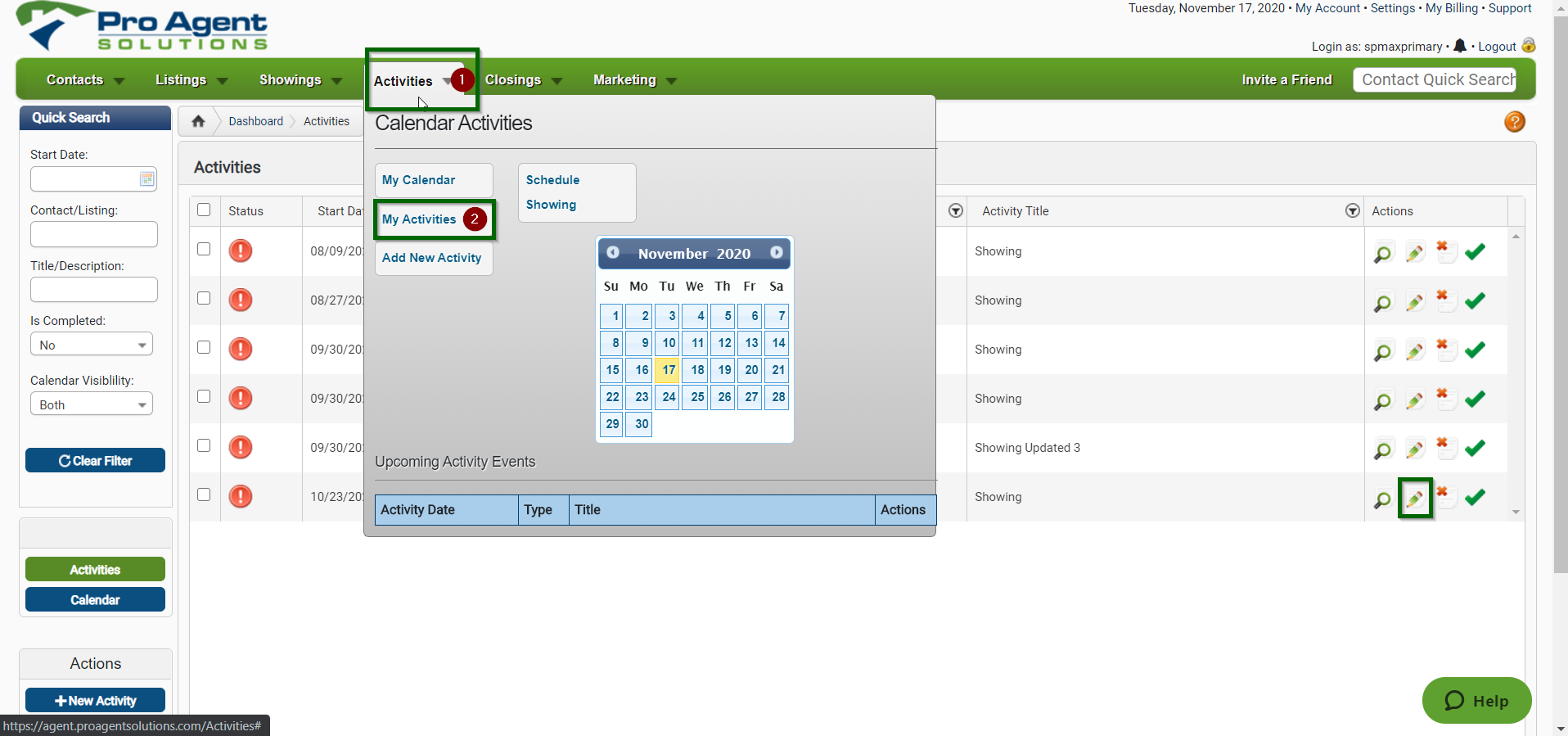 Once there you will see rows for the Listing Contact, Seller Contact and Showing Contact and the associated box "Require Confirmation" will note which parties require confirmation.
You will also see a box called "Has Confirmed" by each party. By selecting that box you are confirming their approval of the showing.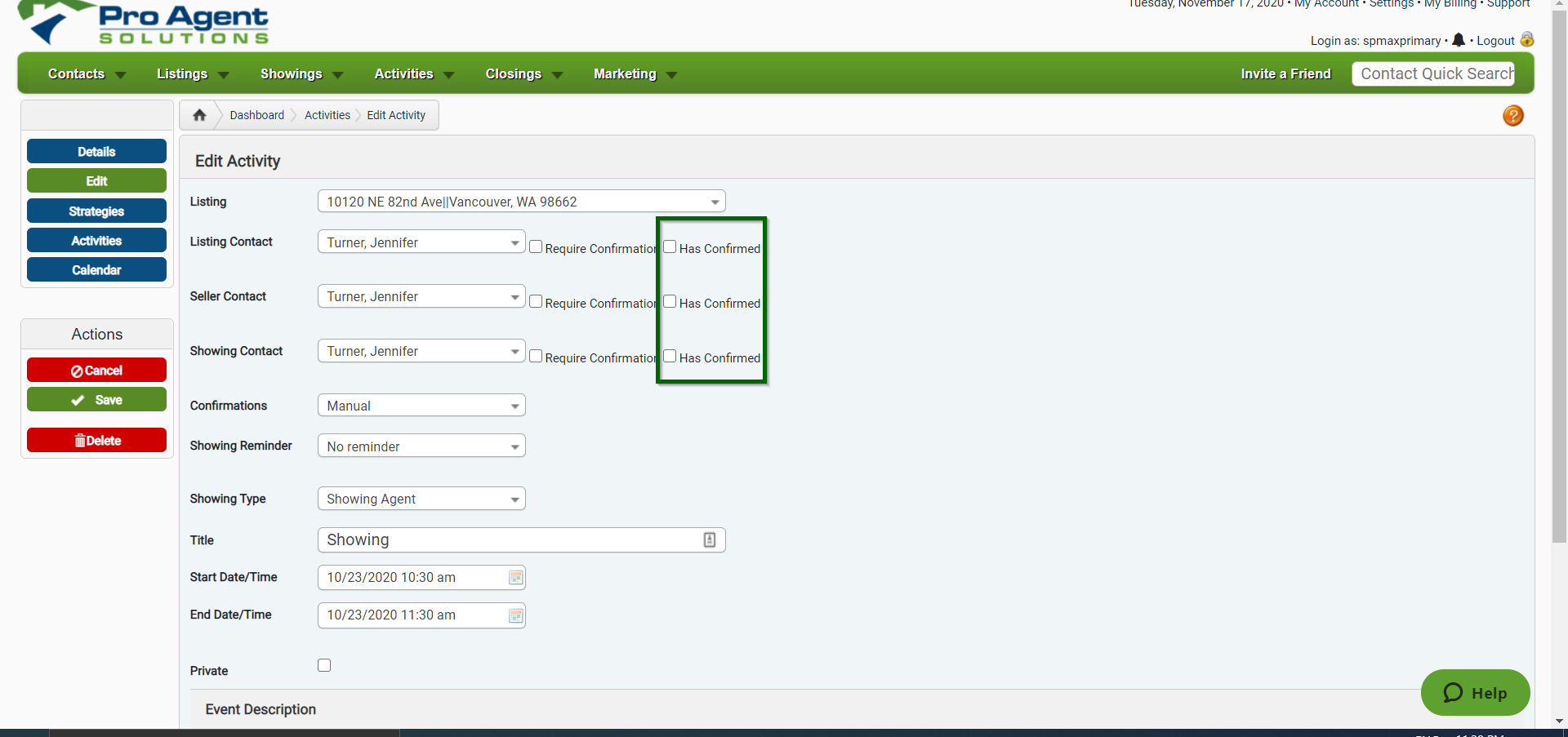 Once all parties who have the "Require Confirmation" box selected also have the "Has Confirmed" box selected, then the showing will be approved. Once this happens an email confirmation on the showing will be sent the primary email address on the Listing Contact, Seller Contact and Showing Contact
You can also confirm showings via the widget on the Dashboard tab when you initially login. You will see a view of showings requiring confirmations in the section called "Unconfirmed Showings". The "mine only" box filters on confirmations for the agent account you are logged into and unselecting it will show all unconfirmed showings for a team if the agent account is part of a team.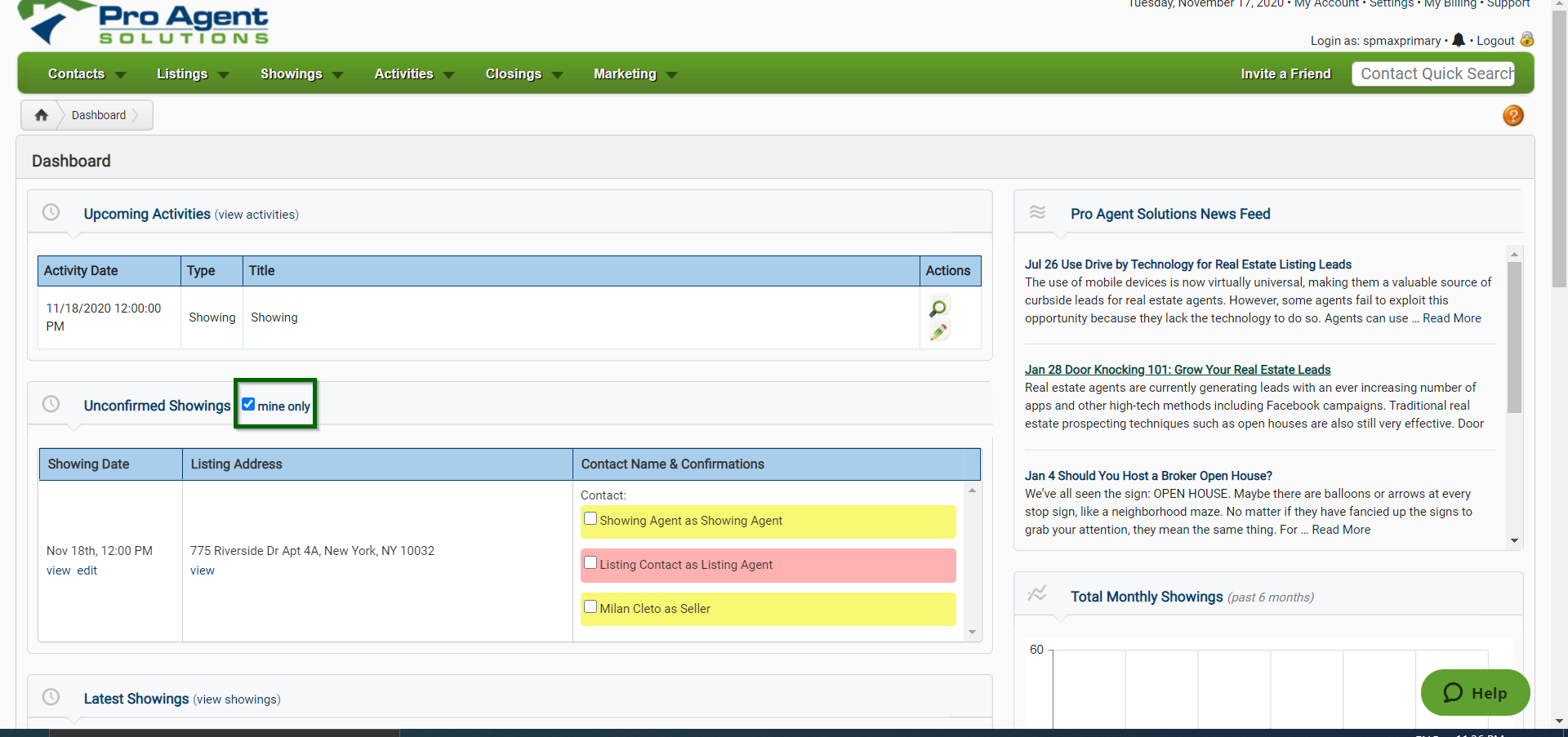 The confirmations will be color coded where: Green=Requires Confirmation/Approved, Yellow=Does not require confirmation/Not approved and Red=Requires Confirmation/Not Approved. Selecting a yellow or red box will turn it green to note that the party has confirmed.