Please follow the below steps to view your questionnaire and update the feedback request questions. Your Pro Agent Solutions account comes with a default set of questions which you can modify. You can also add additional questionnaires so that you have different questionnaires to use in different use cases (e.g. one for sales and one for leases with different questions).
To update the existing questionnaire:
In your agent account at https://agent.proagentsolutions.com Navigate to Showings>Questionnaires
Follow the guidance in the below screen to select the proper Questionnaire to edit or create a new one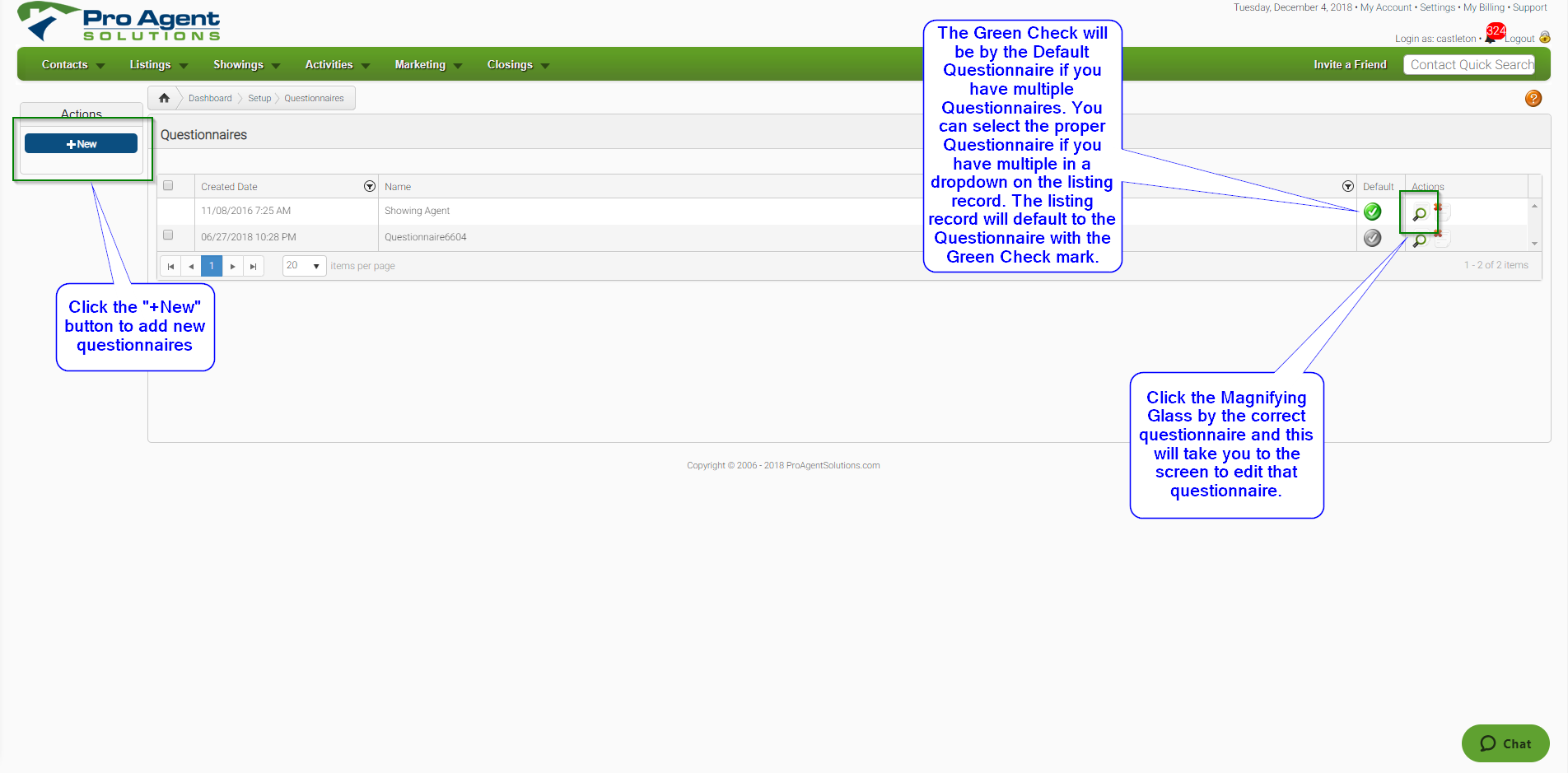 To Edit the questions in a Questionnaire, follow the guidance in the below screenshot.
Multi-Choice questions are found at the top of the Questionnaire and Open-Ended Questions are found at the bottom of the Questionnaire.
To remove a question in, click the red "X" on the question and it will be deleted.