Adding a lockbox number
You can add lockbox numbers to your lockbox profile either manually or via import if you are using Showing Pro. Please follow the steps below to add your lockbox numbers one of those ways.
Lockbox numbers are manually added or imported via the same page for Lockbox Management which you can find one of these ways:
Option 1: Manually add lockbox numbers
Add the number into the text box highlighted in green with the #2 in the image below
Click the green "Save" button on the left menu bar
Option 2: Import lockbox numbers
Click the blue "Import" button highlighted in green with the #3 by it in the image below
PAS will log into your lockbox profile and import all of the lockbox numbers it finds in that profile. It could take several minutes for this process to complete.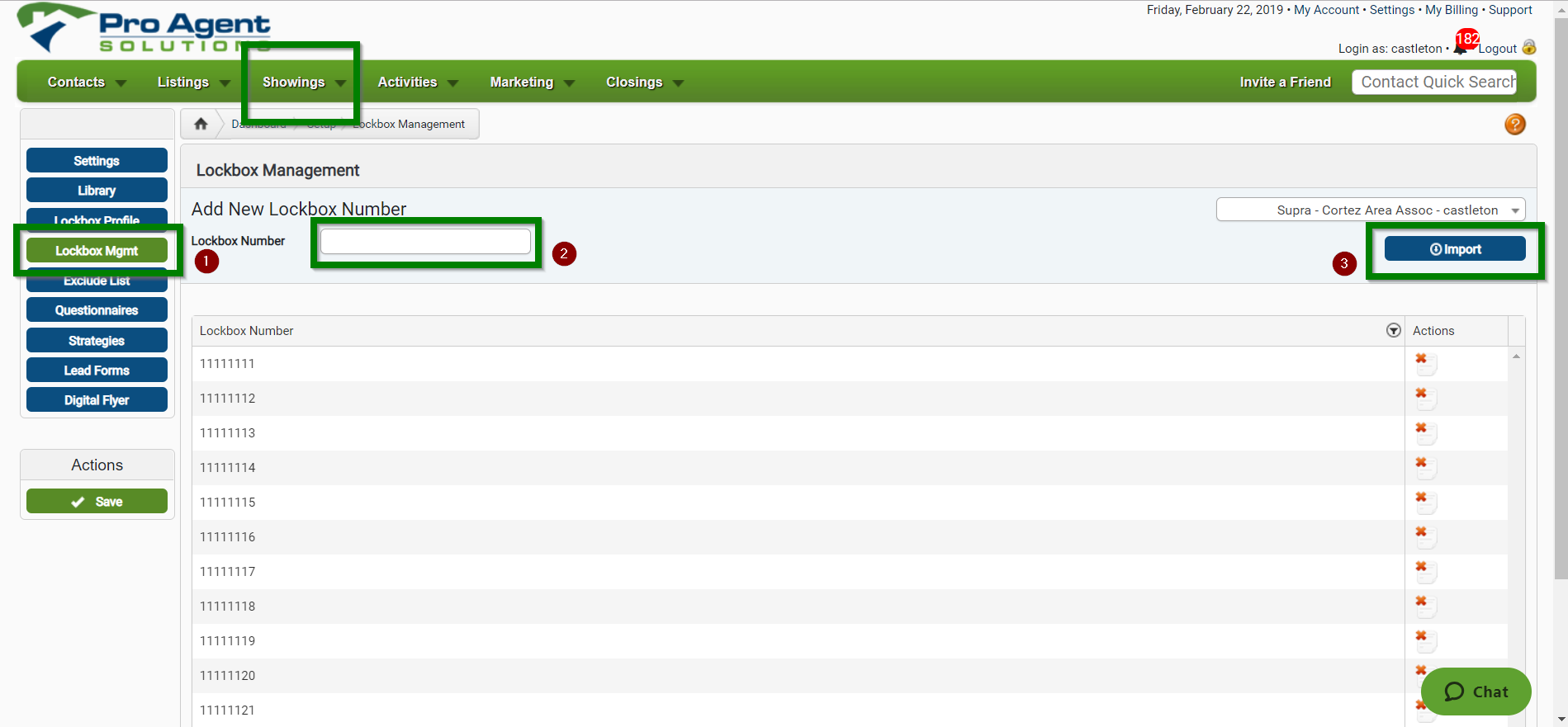 Deleting a lockbox number
Follow these steps to delete a lockbox number:
Go to https://agent.proagentsolutions.com/Setup/LockboxMgmt if you are logged in or Navigate via the menus: Showings>Setup Lockbox>LockBox Mgmt (#1 on left menu bar in image above)
Find the lockbox number which you want to remove and click the Red "X" icon in the Actions column to remove it