Please follow the below navigation to update your credit card on file with Pro Agent Solutions that is charged for your broker account:
If you are using the Broker portal to manage your agent accounts for your Team/Office, then that is where your credit card is stored that is billed for the agent accounts. You can log in to the broker portal at https://broker.proagentsolutions.com
You can reset your password with this help article if you can't remember it
Navigate to the Billing section when logged into the Broker Portal by clicking the "My Billing" link in the top right of the application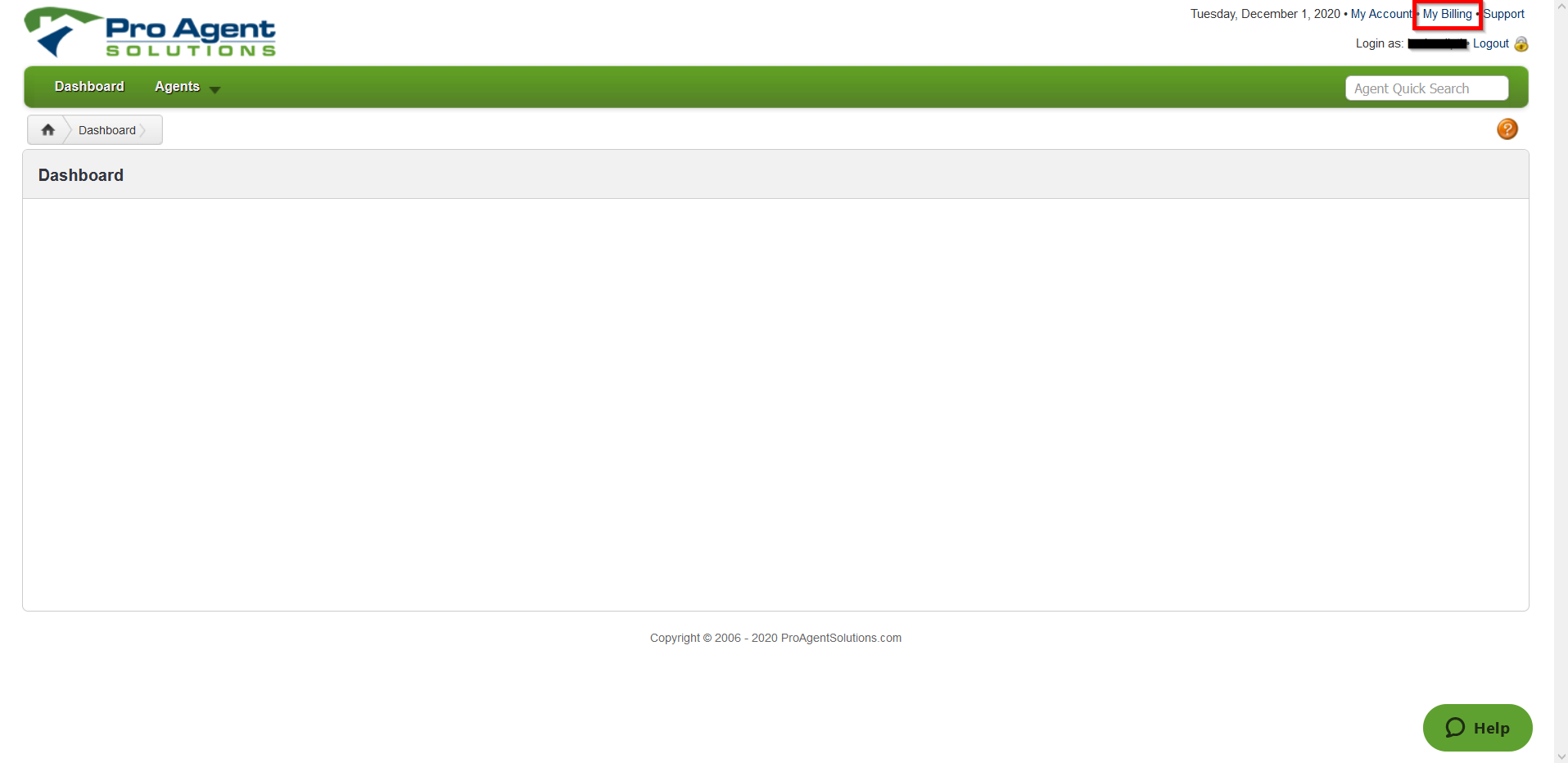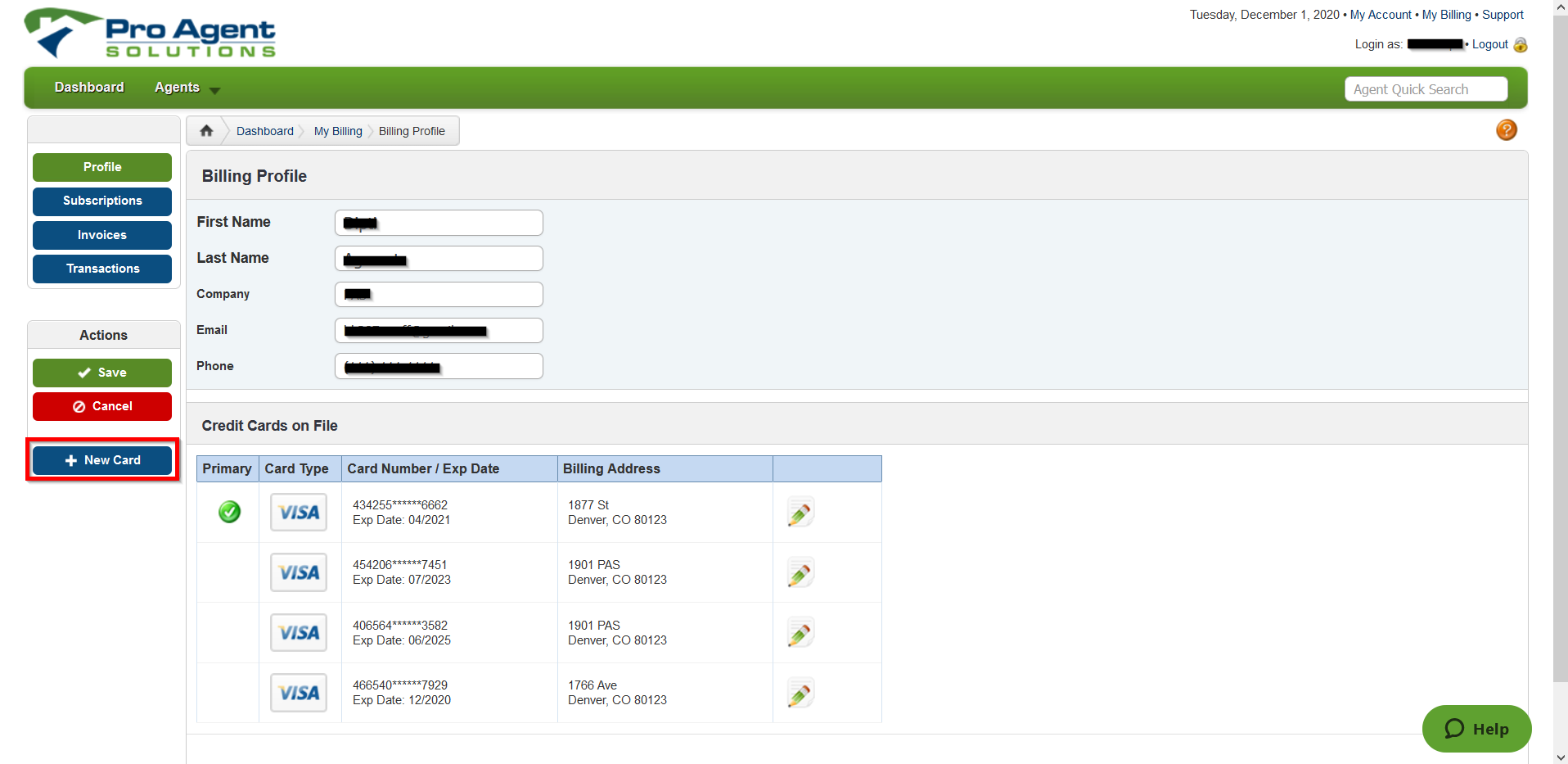 Enter your card information and make sure "Make Primary" is selected
Save the form and this entry will become the primary card that is charged for your Pro Agent Solutions subscription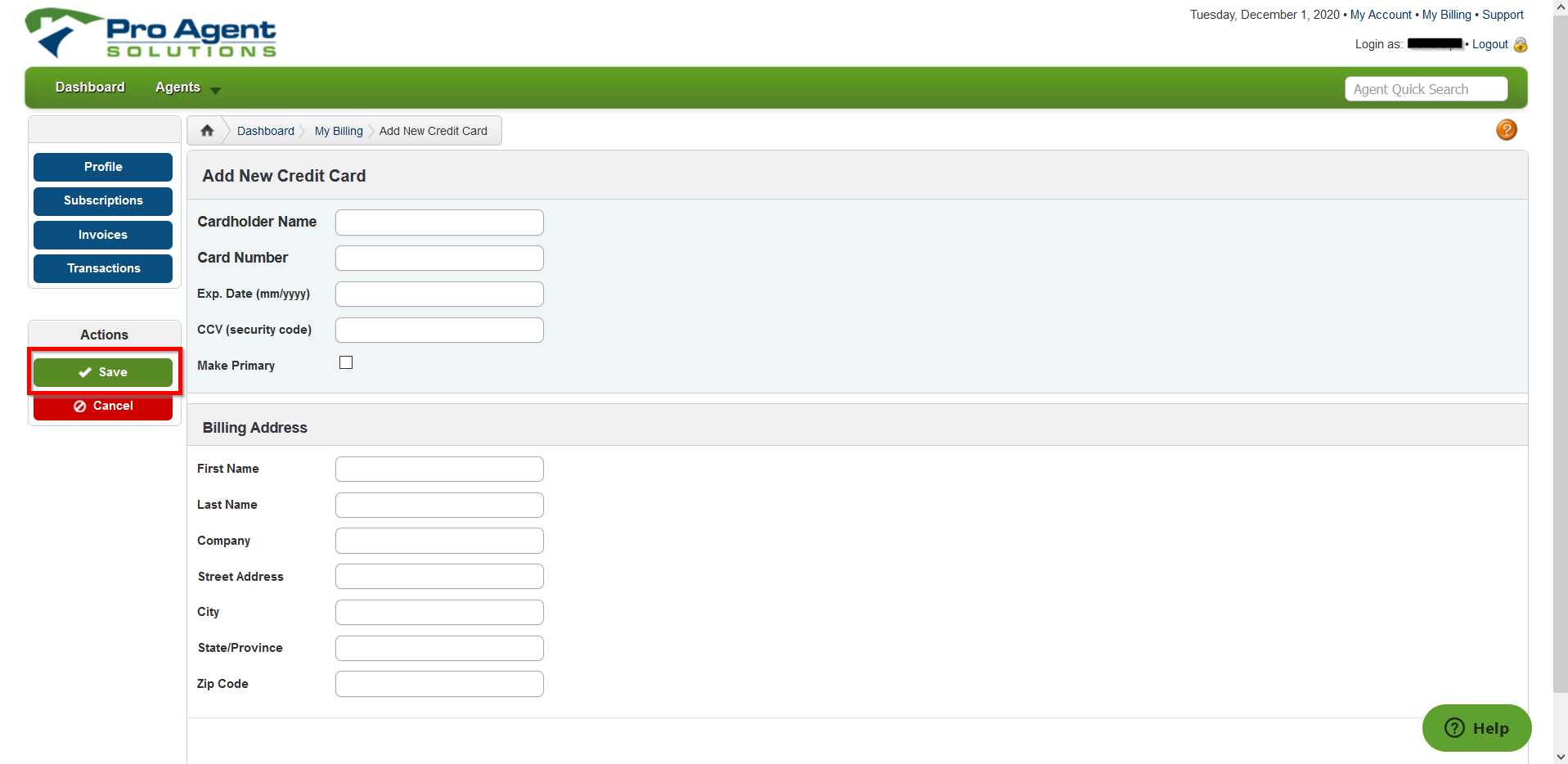 Notes to make sure the card processes successfully:
Please make sure you type your name and address the same way it is written on the credit card bill
Make sure to enter the security code in the field titled "CVV (security code)." For Visa/Mastercard this is the three-digit number on the back and it is a four-digit number on the front for Amex.