Access Digital Flyer in your Dashboard by going to Marketing>Digital Flyer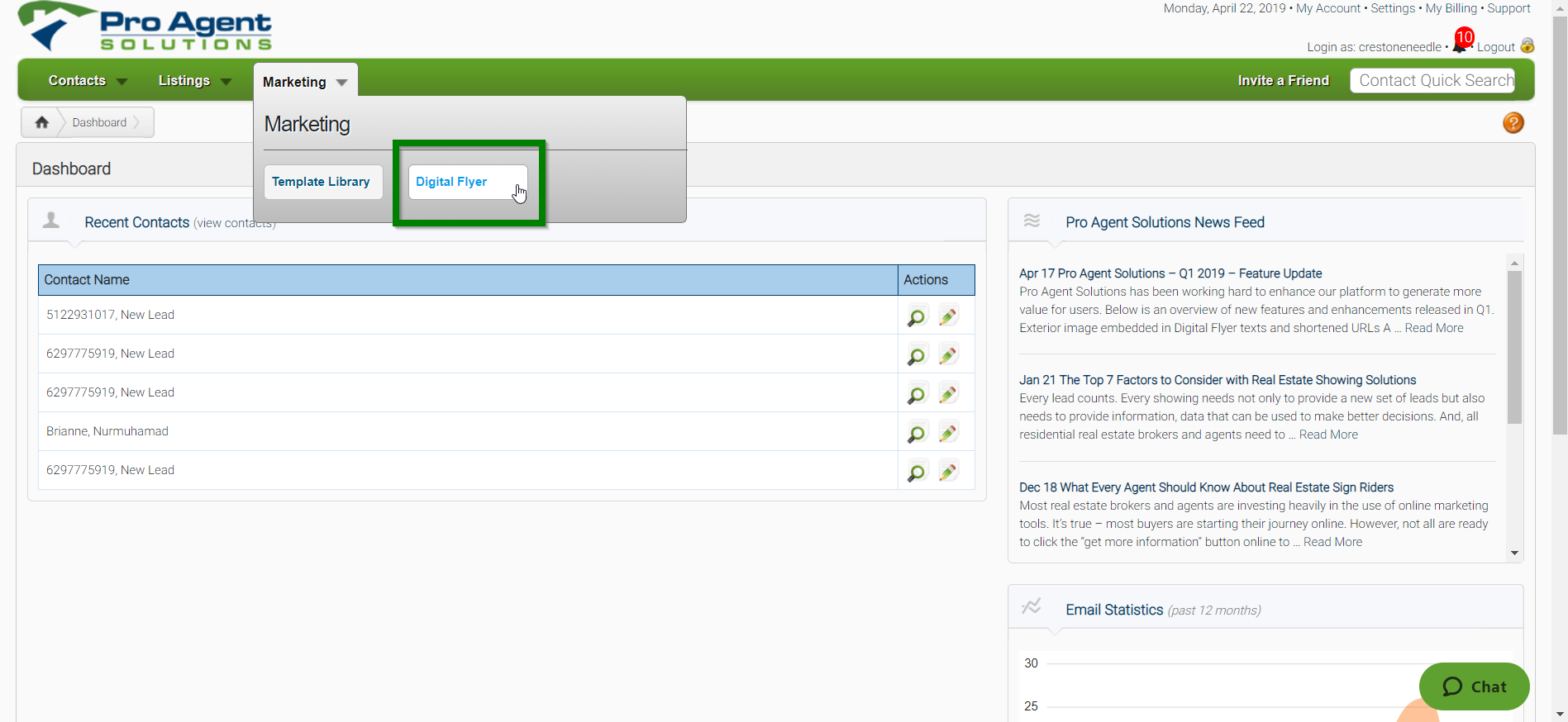 Type in your desired area code and search for available numbers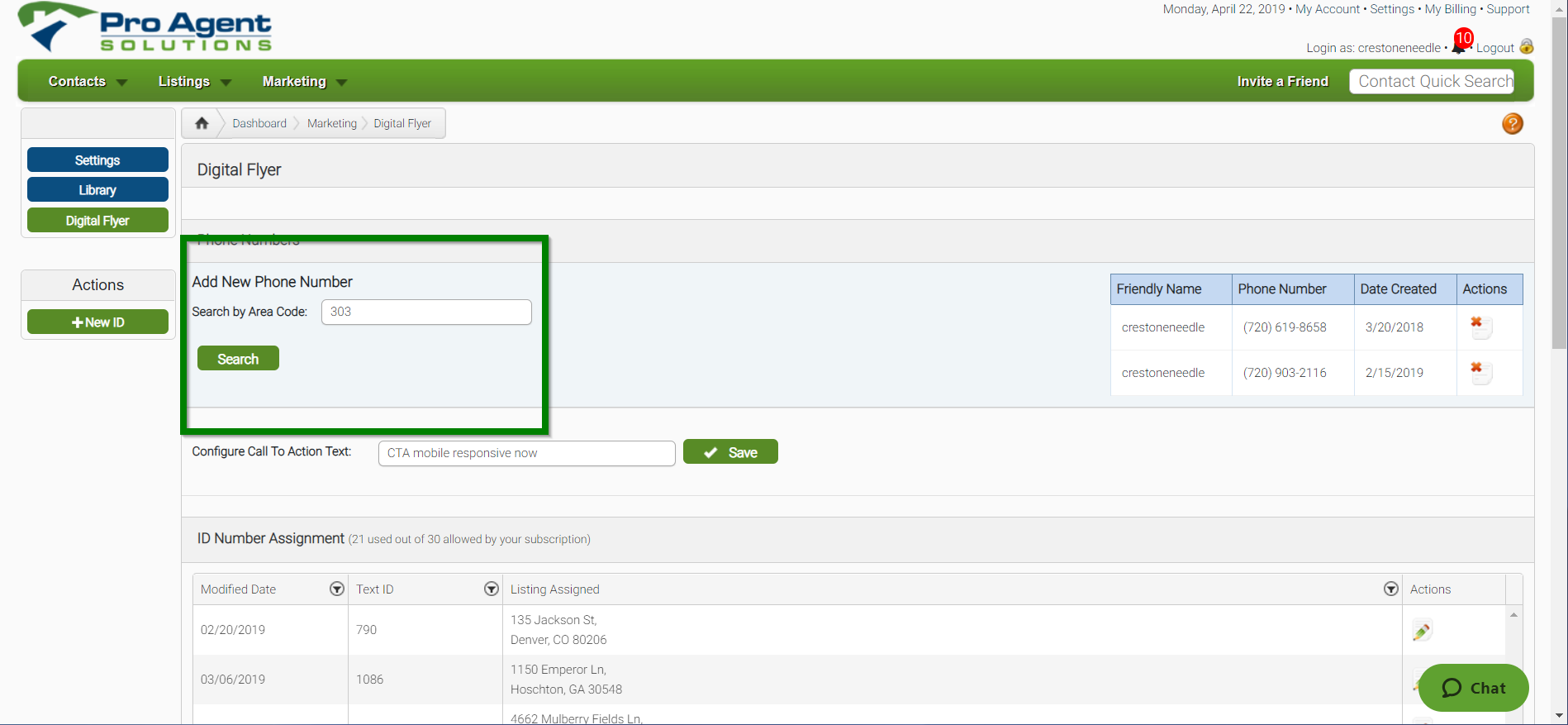 Select the number you wish to use. Please note the monthly price for each.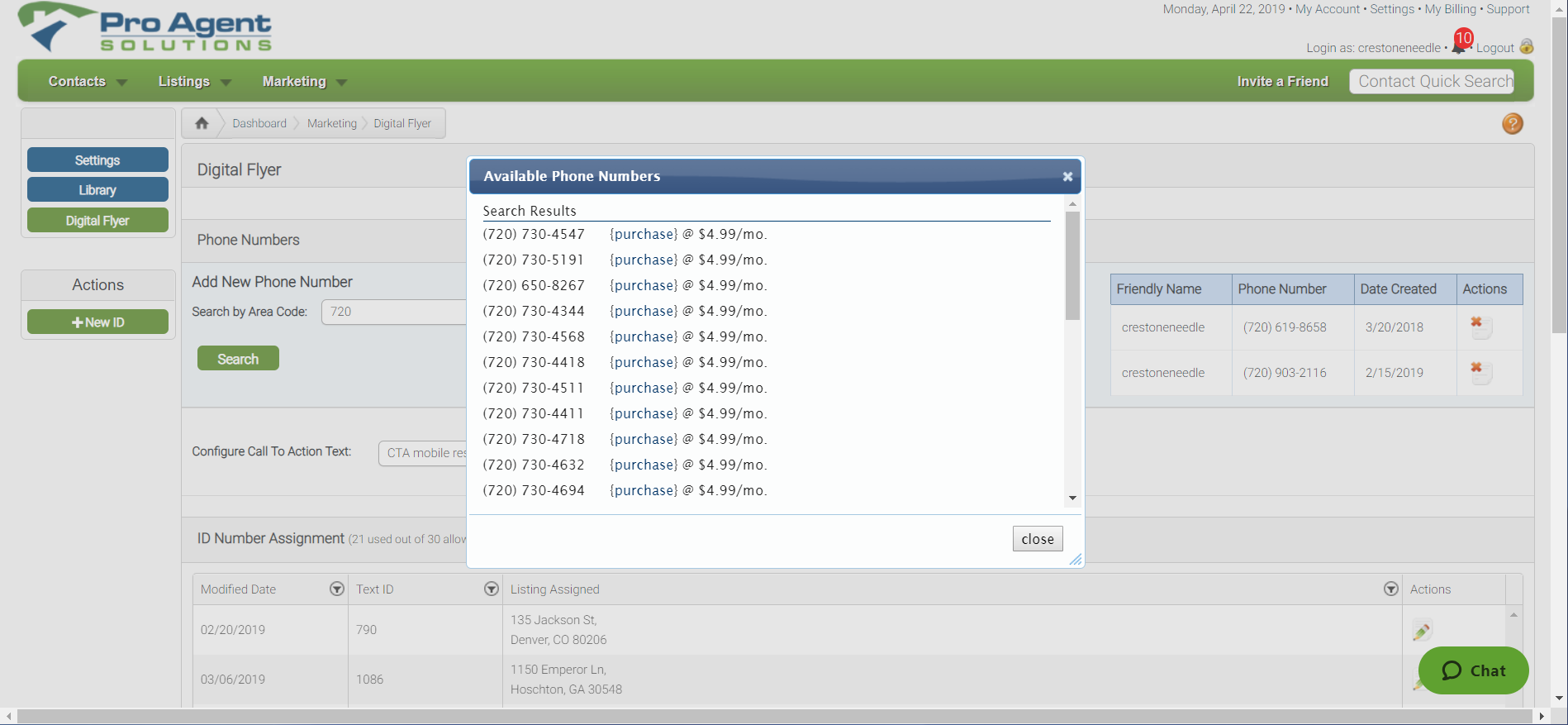 Click on the Pencil Icon to the right of the ID Number Assignments, to assign a Listing to the Text Rider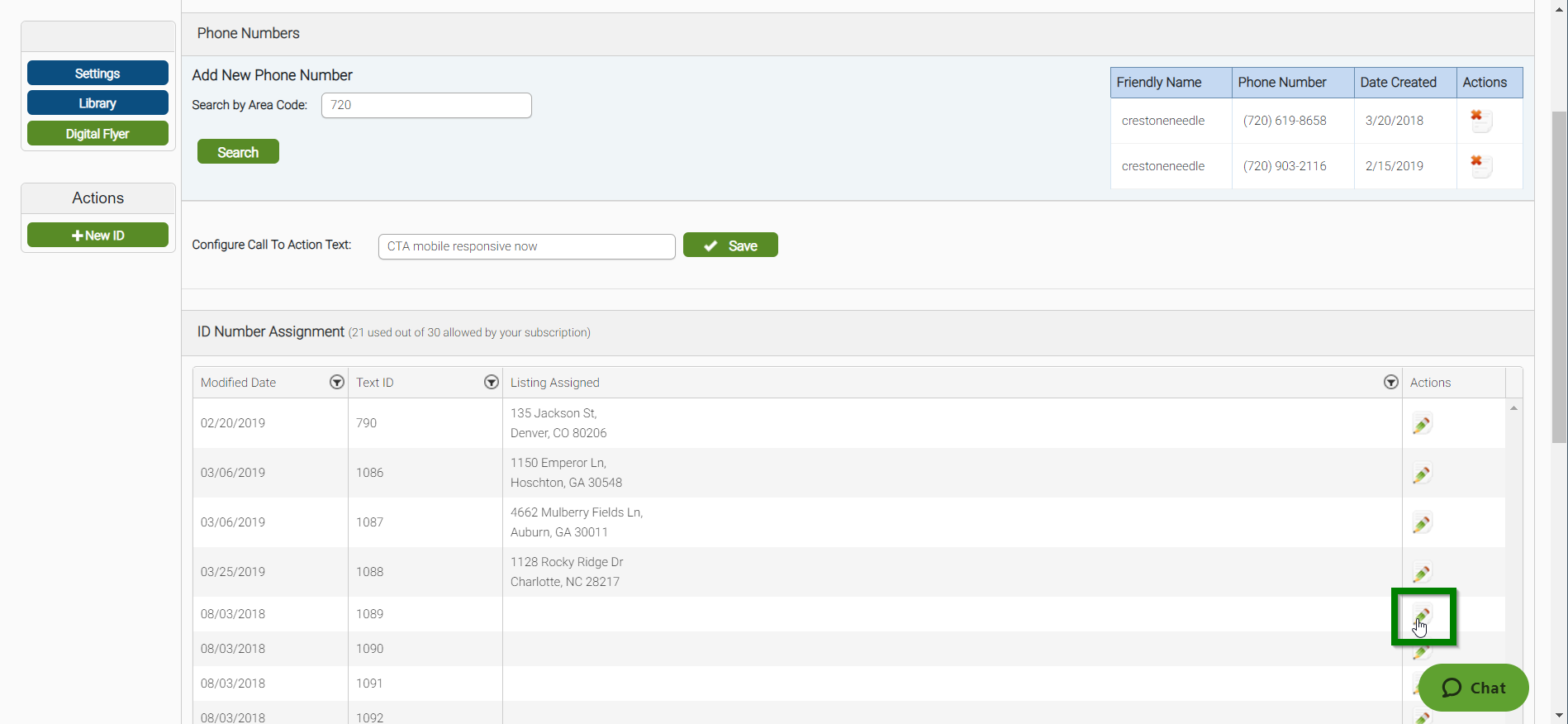 Select the Listing you wish to assign to the Text ID number, and click SAVE
You are now ready to add the Text Rider to your Listing Information. Include the 10 digit telephone number, and the 3 digit Text ID number, with instructions to text the ID Number to the 10 digit phone number to receive the Listing Information.